Sikkim has now been drawing the attention of many countries for exploring business opportunities and to get organic commodities from the State.
Horticulture Department Secretary, Khorlo Bhutia said that after Sikkim became fully organic, many countries have shown interest in exploring the opportunities and identification of areas of cooperation with the State.
Addressing a press conference here on Monday, he informed that Mitsubishi Corporation of Japan has approached the State for sourcing organic commodities from Sikkim.
He added that another Japanese business house was exploring the possibility of growing organic sticky rice in the State for them. He informed that a delegation from the Trade Office of Embassy of Republic of Korea visited Sikkim recently to source commodities especially vegetables from the State.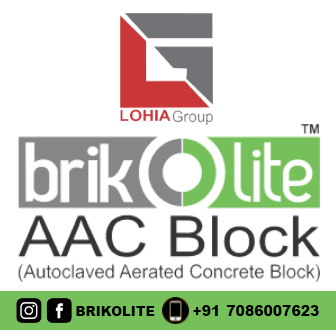 "They are interested in sourcing the raw materials for preparation of their popular delicacy, 'Kimchi', which is fermented cabbage," he informed.
The Secretary mentioned that a delegation of Organic Federation of Ukraine from Ukraine was visiting Sikkim next week for exploring business opportunities as well as cultivation of buckwheat, garlic and pumpkins.
He informed that a five-member delegation of a Japanese private company, KOWA-Japan visited Sikkim on September 2 last year and the company was interested in outsourcing sticky rice and medical plants from Sikkim.
The sticky rice variety of Japan was under demonstration at Kameray village in East Sikkim in the area of 0.2 hectares with buy back guarantee and will compensate in case of the crop failure.
Likewise, he informed that the certification of turmeric as per Korean standards was also under process at Kameray village by M/s Aricha, a private company from Kolkata and Nature's Gift, Mazitar in East Sikkim with buy back guarantee for export to South Korea.
Bhutia stated that Japan was acquiring 70 per cent of cabbage from China but after seeing recognition and awards in organic farming to the State they were now interested in Sikkim. He added that the recognition of Sikkim in the organic farming sector has also increased the tourism in the State manifold.
He added that farmers have benefitted in organic production and are motivated to work harder. He also explained that the initiative of Sikkim in organic farming was good for the State's biodiversity. He added that the ban on the chemical fertilizers has also decreased the carbon emission.
Bhutia has asserted that now it was important for farmers to increase their production to take the full advantage of opportunities created in the State and to fulfill the demands of the international markets.
Likewise, Agriculture Department Secretary, DK Bhandari urged youths of Sikkim to take the full advantage of these opportunities by taking this lucrative business in the organic farming. He added that the department has been working as facilitator to support local farmers and youths in the organic farming.