Along with the rest of the nation, Gangtok, the capital of Sikkim also observed Menstrual Hygiene Day 2019 on Tuesday.
Various awareness activities on menstrual hygiene management for young students were organized at in front of the district control room at M G Marg in Gangtok.
The programme was jointly organized by the State Institute of Rural Development & Panchayati Raj and Zero Waste Himalayas.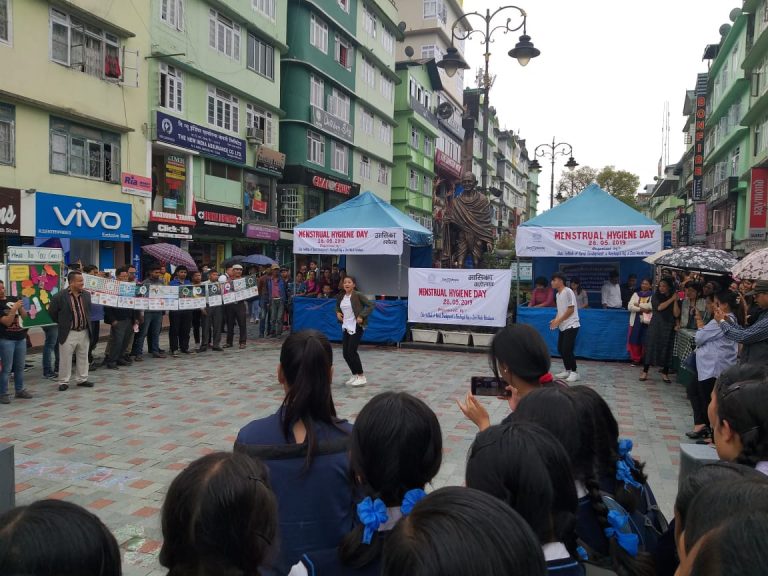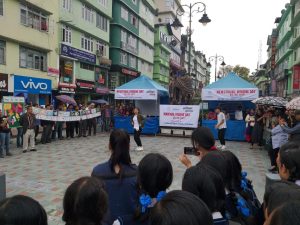 Menstrual Hygiene Day is an annual awareness day held on May 28 every year to highlight the importance of good menstrual hygiene management.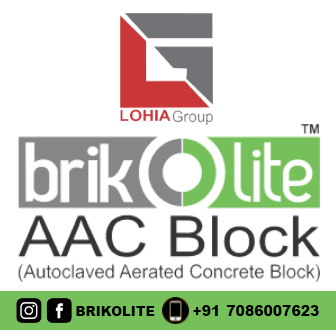 Priyadarshini Shrestha from Zero Waste Himalayas informed that a week-long festival 'Maasika Mahotsav' was celebrated from May 21 and culminated on World's Menstrual Hygiene Day which discussed on menstruation mainly to break the silence on this issue by creating awareness and to remove stigma related to this issue.
She expressed that the stigma cannot be removed instantly but the conversation on this issue would help to remove it gradually and this initiative has been taken to talk openly on this issue.
Shrestha added that social taboo is just a one part, but the hygiene was another important issue related to menstruation. She stated that sanitary pads were full of chemical and most were not known about its harmful effects which pose serious threat to our environment and health.