Kalzang Sangay Bhutia has emerged as Mr Martam 2018 in the 4th edition of Mr Martam Strength Lifting & Inclined Bench Press Championship 2018 held at Martam in East Sikkim on Wednesday.
Bhutia was adjudged as the champion of champions of the competition for lifting the grand total weight of 672.5 kgs. It may be mentioned that 18-year-old Kalzang Sangay is the youngest Mr Martam so far in the competition.
On the other hand, Zamyang Palmu Bhutia emerged as the women's champion and Homnath Shivakoti lifted the champion's trophy in the master's men category.
The day-long championship was organised by Martam-based Pema's Gym, which is a Health Club of former Mr Sikkim and international strength lifter, Pema Dorjee Bhutia. The championship was chaired by Martam BDO Deepak Rai as the Chief Guest.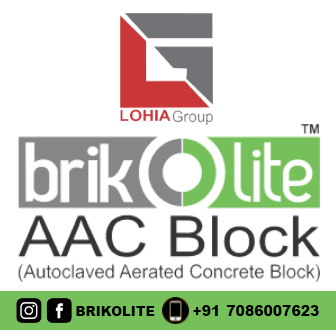 Forty-eight strength lifters including 24 women lifters from seven gyms from Namchi, Gyalshing, Mazitar, Jorethang and Gangtok participated in the championship. For the first time, the championship also included categories of Open Women and Master's Men Championship.
Another highlight of the championship was the felicitation of eight personalities for their contributions in their respective fields. The organisers felicitated social workers Karma Topden Bhutia and Chandra Bahadur Biswakarma, artists Pempa Doma Machangpa and Praja Pradhan, former Mr Martam Tashi Bhutia and Tashi Topden Machangpa, Kalzang Sangay Bhutia, who set new national record of 180 kg in hack lift and journalist Sagar Chhetri.
The organisers also presented the token of appreciation to international strength lifters Pempa Tamang and Santosh Gupta for winning medals for the country in the recent international championship.
The Chief Guest and other guests handed over medals, trophies and certificates to the winners.
Martam BDO Deepak Rai appreciated that efforts and hard work of international strength lifter Pema Dorjee Bhutia for working in the grassroot level on her personal capacity and for leading the youths in the healthy and productive path. He encouraged him to continuously work with same passion to bring out more talented lifter for the State and the country in the near future.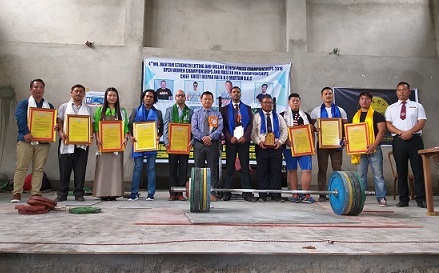 The Martam BDO mentioned that in a unique initiative to create mass awareness on different issues Martam block has announced national and international personalities of Martam as brand ambassador of different areas.
"We have announced Pema Dorjee Bhutia as the brand ambassador of Solid Waste Resource Management of Martam Block to deliver awareness talk and interact with students and people on his subject and convince the people to contribute and support towards the cause," Rai stated.
Pema Dorjee Bhutia stressed on organising such competition in the rural areas to motivate youths and children so that they come forward to live a healthy and sporting life and also to provide platform for youths to showcase their talent and take them to the next higher level.  He also expressed his happiness on the increasing number of participation of women in strength lifting.
Mr Martam 2018, Kalzang Sangay Bhutia hails from Martam and is a class XII student of St Joseph School, Martam. He started strength lifting training under the guidance of Pema Dorjee Bhutia in 2015. He has been sweating out hard in gym for around 3 hours daily after his school.
In his debut appearance in the state-level strength-lifting competition in 2016, he clinched bronze medal and then won his first gold medal last year in the state championship. He also won a bronze medal in the national championship in 2017 and again won another bronze last year in the nationals.
"I am feeling really happy and satisfied on winning Mr Martam title. I have really worked hard to win this title. This achievement has now motivated me to prepare more to win medals in the State, national and international levels," Kalzang Sangay expressed. He further thanked his coach, gym members and family for their constant support and encouragement.