The Department of Human Resource Development, Government of Sikkim has been awarded with the performance award in the Best State Education Department (North-eastern States Category) in respect of Painting Competition on Energy Conservation- 2017 by the Ministry of Power, Government of India.
The Ministry of Power, Government of India awarded this prize to Sikkim on Thursday on the occasion of the National Energy Conservation day at a glittering function in Vigyan Bhawan, New Delhi which was received by the Sikkim Human Resource Development Department(HRDD), Additional Chief Secretary, GP Upadhyaya from Minister of State (Independent Charge) for Energy and Power, Government of India, Raj Kumar Singh.
The function was graced by the President of India, Ram Nath Kovind as the Chief Guest.
During his brief address, the Additional Chief Secretary, HRDD has thanked all the stakeholders for this great achievement.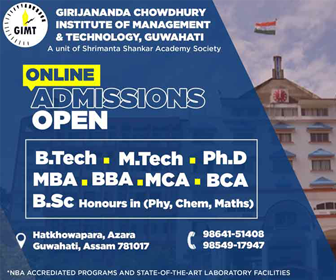 President Kovind gave away other awards to the organizations and individuals for noteworthy work in energy conservation at the function.
The function was marked with the exhibition of the prize winning paintings and a film on the 'Energy Efficiency Achievements'.
The day is observed to raise awareness about energy efficiency and conservation which is coordinated by the Bureau of Energy Efficiency (BEE), under Ministry of Power. According to the BEE, this year over 1 crore children participated in the National Painting Competition and several hundred industrial units and establishments sent their entries for the National Energy Conservation Awards.
According to BEE, the day is celebrated to create awareness among people about the importance of energy as well as saving or conserving the more energy by using less energy.
"The exact meaning of energy conservation is using less energy by avoiding the unnecessary uses of energy. Using energy efficiently is very necessary to save it for the future usage. Energy conservation should be rooted in the behaviour of every human being to get more effect towards the plan of energy conservation," stated the BEE.