Gandhar Music Academy will organising a day-long workshop on Indian classical music on April 29 here at its centre at Sisha Golai.  The workshop will have the renowned Pakhawaj Nishant Singh as the resource person.
Gandhar Music Academy was started by Pawan Rai of Gangtok last month. The academy has been affiliated to Pracheen Kala Kendra, Chandigarh and having its centres at Gangtok and Namchi. Pawan Rai has done masters in Indian Classical music from Visva Bharati, Shanti Niketan, Kolkata.
Addressing a press conference here on Thursday, Rai informed that Gandhar Music Academy was the first Guru – Sikshya Parampara based academy in the State.
"After working for two years with my partner, Manoj Rai in Reeyaz Sangeetalaya in the State, I decided to start my own academy, so I launched this academy last month," he informed.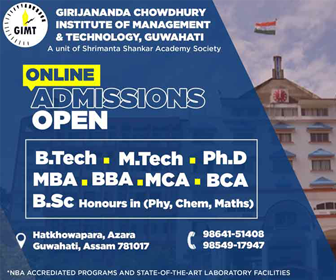 He mentioned that the main objective of the academy was to provide training in Indian classical and western classical music mainly to young generation of the State. "We want to engage our young generation in the productive and creative activities through music," he said.
Speaking on the workshop, Rai mentioned that the workshop is the first event of Gandhar Music Academy in the State.
"The workshop will have renowned Pakhawaj of the country, Nishant Singh, who will provide workshop in table, madal and Pakhawaj. The workshop will explain the relationship between folk and Indian classical music," he said. Around 50 participants are expected to attend the workshop.
Rai stated that the academy will continue with such events in the future as well. The workshop has Rs 100 as the registration fee.
The logo of the academy was also released during the press conference. The academy presently has more than 30 students at Namchi centre and 18 at Gangtok centre.