The ruling Sikkim Democratic Front (SDF) party celebrated its 27th foundation day in a grand manner across the State on Monday.
The party has celebrated the foundation day at the constituency-level in all 31 Assembly constituencies in the State. SDF party president and state chief minister Pawan Chamling has also attended the foundation day celebration in his own Namchi-Singhithang constituency at Namchi in South Sikkim.
However, the speech of the chief minister was relayed live in all 31 constituencies through LED set-ups.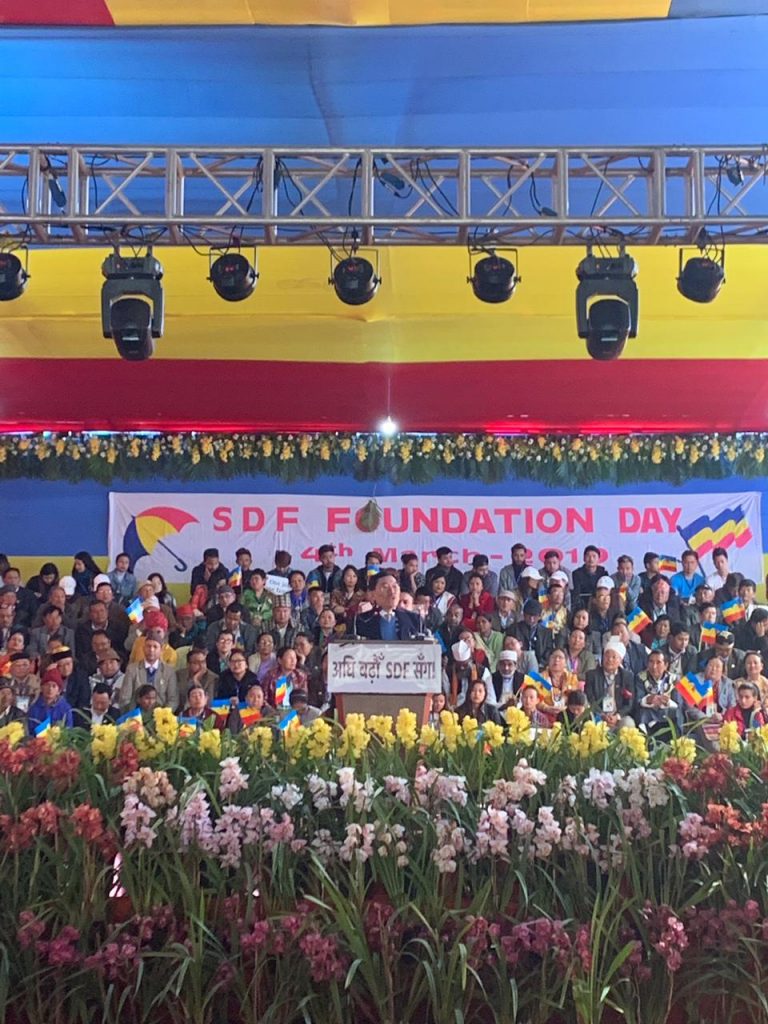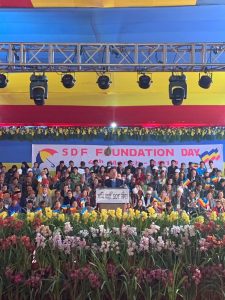 On the occasion, the official slogan for SDF's campaign was also released, 'Hija dekhi aaja samma, aaja dekhi bholi samma, agi badau Chamling sangha' (Chamling has been there with us in the past, in the present and we will walk with Chamling towards our future). A song and video were released in the celebration.
In his address, the chief minister spoke about the inception of SDF party in Sikkim. "We founded SDF party to re-establish democracy in Sikkim. We wanted to give constitutional rights, human rights to all. Protect Sikkimese language, culture, tradition and give recognition to all communities," he said.
He added that SDF party will not let anyone encroach on the rights of Sikkimese people.
He stated that Sikkim has witnessed unprecedented developments in 25 years of SDF government. He mentioned that development of Sikkim has increased by 5000 per cent in 25 years of SDF government.
"In 25 years of governance the life expectancy has increased by 11 years. Our aim is to make sure every Sikkimese lives at least 100 years. Sikkim is the first state to give one job per family," the chief minister said.
On Limboo-Tamang seat reservation issue, he stated that rights of Limboo-Tamang communities have been threatened by SKM party. He added that SKM party has been abusing the right of the people for political leverage.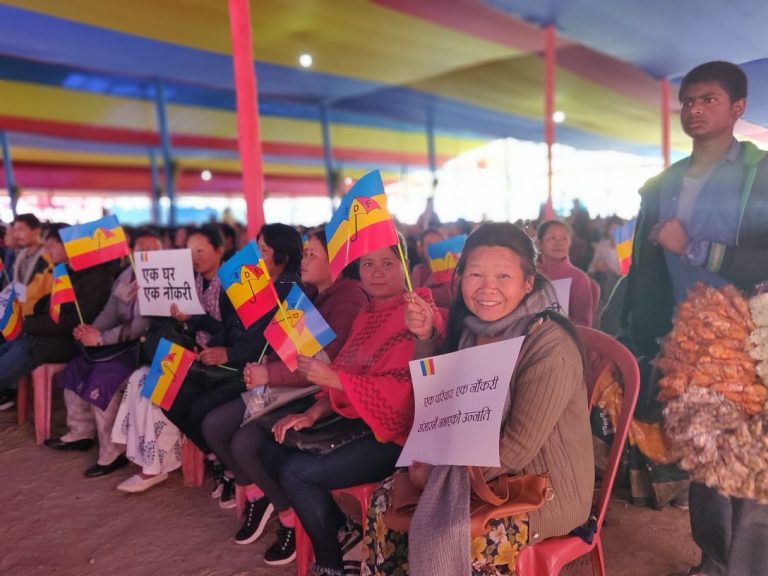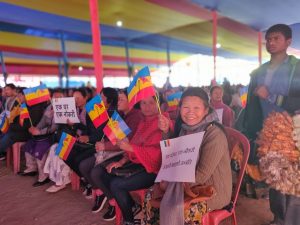 "We stand by our formula of reservation of 40 seats, two SC seats, 12 BL seats, 5 Limboo-Tamang seats and 20 unreserved, but the opposition's formula is five seats from the existing 32 seats. This is undemocratic and robs 60 per cent of the population of Sikkim, the Nepalis, of their rights," he expressed.
"It is not important for me to become chief minister again as I have already been elected five times consecutively. But this time, I am fighting elections to ensure the safety of the Sikkimese people's future", he said. He further expressed that this time SDF party must win not only from every constituency but from every single booth.
An SDF press release informed that 75,000 people were part of the state-wide celebrations.