Asim Sharma of Sombaria, West Sikkim emerged as the champion of Sikkim Mountain Biking Competition 2018 held in Gangtok on Sunday.
He finished 65 km race with the timing of two hours 40 minutes six seconds and 13 mirco seconds.
Likewise, Urgen Sherpa of Darjeeling stood at the second position (timing 3:00:12:14) and Ching Hang Rai of Gangtok finished on the third position (3:17:25:24).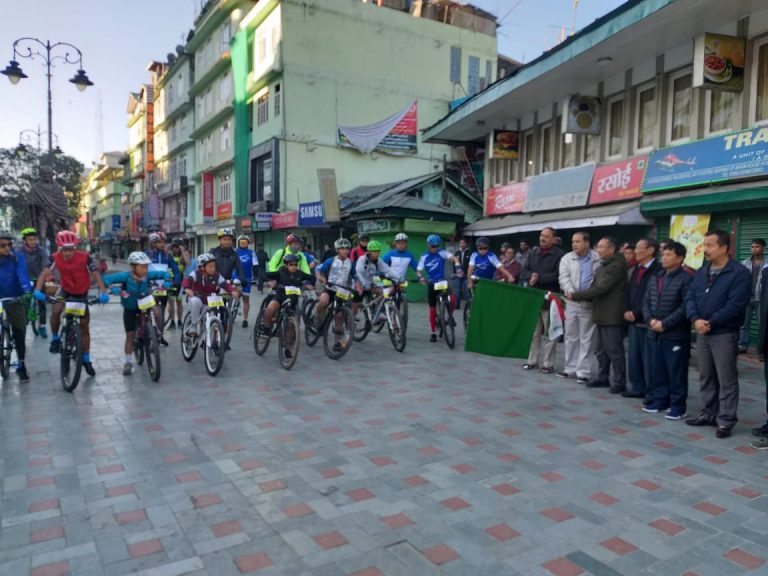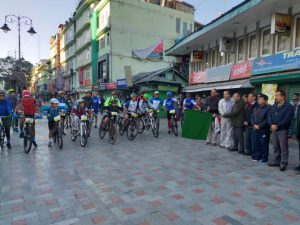 The event was organized by the Department of Sports & Youth Affairs, Government of Sikkim to pay tribute to the Father of the Nation Mahatma Gandhi.
It is informed that the Government of India will commemorate the 150th birth anniversary of Mahatma Gandhi during the period from October 2, 2019 to October 2, 2020 with events at both national and international levels to propagate the message of Mahatma Gandhi.
Thirty-nine cyclists from Sikkim, Kalimpong, Darjeeling and Siliguri have participated in the competition.  The competition was flagged off by Gangtok MLA, Pintso Chopel Lepcha from MG Marg and followed the route on MG Marg, Tashi View Point, Pangthang, Samdong, Upper Tumin, Khamdong and Sang and finally ended at Rumtek.
The top three winners were presented with cash prize, medals and certificates. The organizers have also presented consolation prizes to young participants, 11-year-old Tsewang Gyatso Bhutia, 14-year-old Bishnu Gurung, 13-year-old Bhardwaj Subba, 14-year-old Kenza Pakhrin and 14-year-old Shashank Pradhan.
Addressing the participants, Gangtok MLA expressed his happiness on participation of good numbers of cyclists in the competition especially young children.
He congratulated the department of Sports & Youth Affairs for organizing the event to encourage youngsters in sports and to promote mountain biking in the State.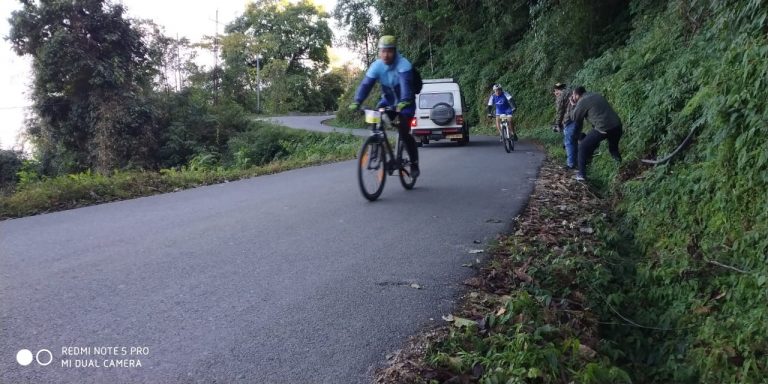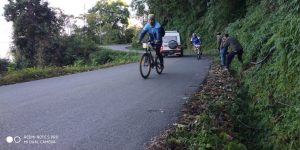 He expressed that such event would also help to promote Sikkim as the hotspot for adventure activities.
Likewise, Secretary to Sports & Youth Affairs Department, S D Dhakal stated that the Department was celebrating the 150th birth anniversary of Mahatma Gandhi through sports throughout the State.
He added that this event has been organized to promote mountain biking and to encourage youths in mountain biking.
He stated that mountain biking was an international event so the Department would work to further promote this sports in the State.