Sikkim Chief Minister Pawan Chamling attended the ceremony of Gutur Chaam, sacred ritual lama dance with full costumes and mask, performed on the auspicious occasion of Kagyed Dance at Old Rumtek Monastery in East Sikkim on Thursday. The ceremony also had the presence of His Eminence, the 12th Goshir Gyalshab Rinpoche.
On the occasion, the Chief Minister expressed that Sikkim Government has started Buddhist University in the State to make Buddhist monks well educated scholars and capable of promoting and preaching Buddhist philosophy across the world.
He added that the modern education was imparted to monks along with their monastic teachings with the objective of widening their knowledge beyond performing prayers and rituals at monasteries.
He mentioned that although there was no any demand of Buddhist University from any section but the State Government has started the university to make monks well educated scholars.
The Chief Minister mentioned that the State Government has started Amji Colleges in the State and has provided the opportunity to Bhutia, Lepcha and Nepali students of Sikkim to take education in Amji.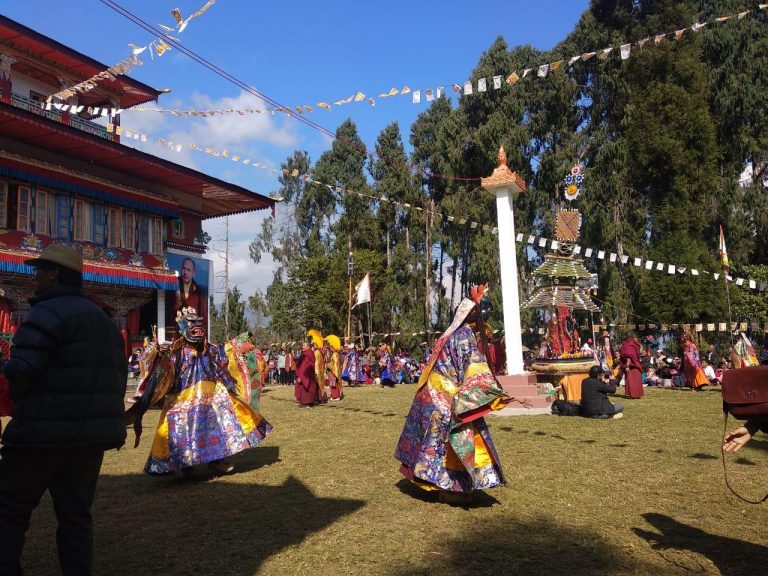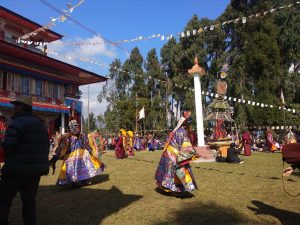 While speaking on the development of Buddhism in the State, he stated that lots of works have been carried out so far for preservation and promotion of Buddhism during 24 years of SDF government in Sikkim.
He informed that there was increase of huge numbers of monasteries in the State and monastic schools were started with free distribution of uniforms and books and salaries of monastic teachers have been enhanced.
He expressed that modern education has been imparted to monks along with their monastic teachings.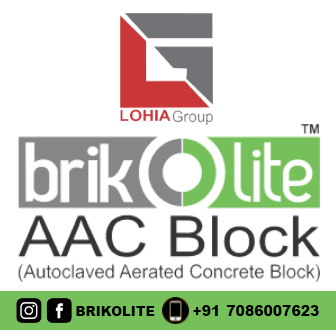 Chamling mentioned about the contributions of three holy monks who crowned the first king in 1642 of Sikkim and informed that the State government has decided to construction statues of three holy monks at Yuksom in West Sikkim, which is the first capital of Sikkim. He informed that the construction will be completed in the period of one year.