Veteran Bollywood actor from Sikkim, Danny Denzongpa is all set to witness his son set foot in the movie industry, that too without his patronage, backing or home production.
Danny's  son Rinzing Denzongpa is going to make his acting debut with an action thriller with shooting to commence from April 2019, according to a report in Mumbai Mirror.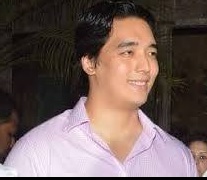 The report stated that Danny Denzongpa's son Rinzing is set to make his acting debut with an action film titled 'Squad', a battle royale between special forces with a little girl at its centre, which is scheduled to go on the floors in April next year.
The report quoted Danny as saying, "I am happy that Rinzing has finally zeroed in on a script and a role that he is excited to portray. It is a proud moment for the family and me to see him start his career without any help from me. Filmmaking is a constant struggle to achieve higher standards and actors are just a small part of the process. However, it's the struggle and hard work that helps bring awareness and experience to the artiste. I hope Rinzing discovers new aspects of himself in this process and finds fulfillment in the line of work he has chosen."
Danny, whose last movie 'Bioscopewala' was liked admired by the viewers and critics alike said he himself has gone through the script that it promises to be a nice action thriller with a lot of subtle humour and a healthy dose of emotional moments.
For Rinzing it would be a dream launch as he himself says as the script promises substance.
An excited Rinzing, a towering six-foot-four-inches, is presently training twice a day for two hours.
The report quoted Rinzing as saying that this duration is going to increase when he starts on fight choreography and flexibility training.