The newly constructed Tashiling Secretariat in Gangtok is all set for its official inauguration on December 4 next by Sikkim Chief Minister Pawan Chamling.
In view of the inauguration, the Minister for Building & Housing Department, D T Lepcha has inspected the newly constructed State Secretariat on Monday.
It has to be mentioned that due to irreparable damages to the old Secretariat building by the devastating earthquake in September 2011, the old structure was brought down and this new structure has been constructed at the cost of Rs 264.30 crores.
The Minister accompanied by senior officials of the Department has inspected the Secretariat building and its block B, parking areas and connecting flyover and surrounding areas.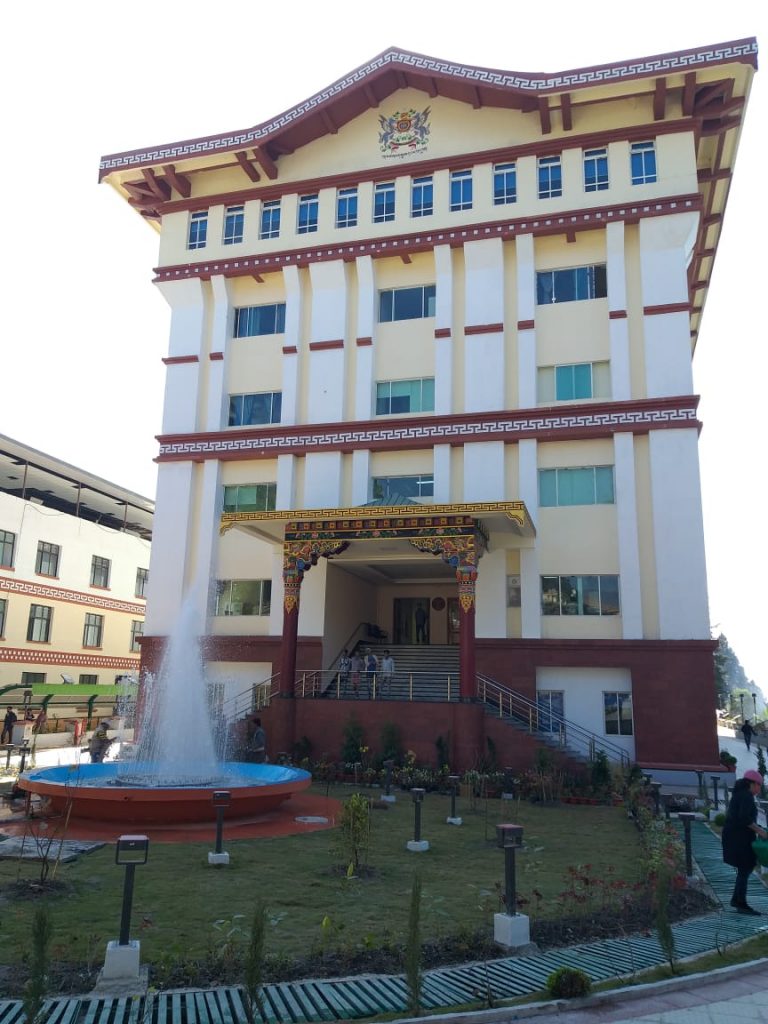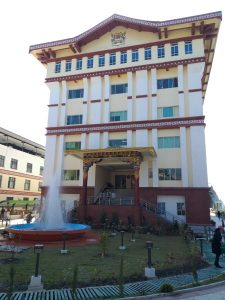 Speaking to media persons after the inspection, the Minister mentioned that this new Secretariat building was bigger than the old structure and will be an asset for the State and will work for the benefit and in the interest of the people of Sikkim after its inauguration.
He expressed his gratitude to the Chief Minister for his constant efforts and initiatives to give such beautiful and unique asset to the people of Sikkim.
He mentioned that no government department will run in the rented building after this inauguration.
The Minister further informed that the main Secretariat building has been spread over the area of 11,514 square meters and block B spread over the area of 8486 square meters and has been constructed at the cost of Rs 264.30 crores, in which Rs 193 crores was from Prime Minister Relief Fund and Rs 71.30 crores was the state share. He mentioned that the structures were earthquake resistant and can sustain an earthquake of 8 magnitude on Richter Scale.
It is informed that the fifth floor of the new Secretariat building will have the Chief Minister's Office and then there will be offices for Cabinet Ministers, Chief Administrator, Chief Secretary and others. The building also has facilities of car parking for 100 vehicles on basement.
Likewise, the block B will accommodate the part of Finance Department, Law & Parliamentary Affairs Department, Sports & Youth Affairs Department, Excise Department and Land Revenue Department and parking facilities on basement.
The Minister also informed that the second phase of the project will have tower block, multi loop, revolving restaurant, overhead bridge up to Nehru bust and others.