Chinatown Days, the English translation of bestselling Assamese novel Maakam by award-winning Assamese novelist Rita Chowdhury, has gone on sale at World Book fair being held at Pragati Maidan in New Delhi.
Makam, which means "golden horse" in Cantonese, is a fictionalized historical account of the Chinese Assamese people in North-East India.
The novel, documents the struggles, suffering, and tragedies of the Chinese Assamese over the past two centuries, culminating in their wrongful expulsion from India during the 1962 Sino-Indian War.
Based on interviews with more than one hundred Chinese Assamese, Chowdhury's moving narrative blends nineteenth century history with the tragedy of 1962, revealing how the Chinese were brought to India decades earlier by the British in order to work as laborers on the tea plantations.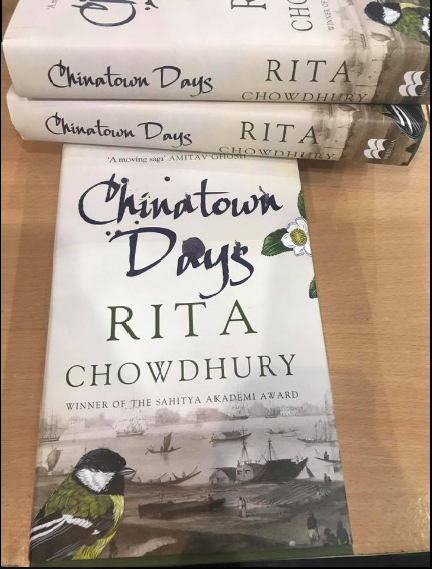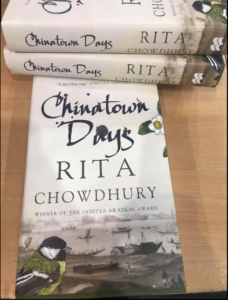 Once there, the Chinese married into different communities and began to speak with a mix of their native and local languages. However, during the Sino-Indian war, the Chinese Assamese, though now completely assimilated, were brutally and unjustly forced to leave India because of their Chinese origin.
Around fifteen hundred Chinese Assamese from Makum, a small town in upper Assam, were imprisoned as spies and prisoners of war, before being deported to China. The untold story of this terrible incident, captured in the niovel, created an uproar in India when first published.
A former associate professor of Political Science at Cotton University, Guwahati, Rita, 57, is currently the director of National Book Trust, India. An important voice in contemporary Assamese literature, Rita has written 15 novels that portray a vivid picture of her strife-torn state. The critically acclaimed Chinatown Days (Makam) is one of her best-known works.
She received the prestigious Sahitya Akademi Award in 2008 for her novel Deo Langkhui which was based on the Tiwas of Assam. Partly history and mostly legends, the plot of this novel is constructed in a manner that can easily be demarcated as a departure from traditional one although traditions and reality merge into a complete whole.
Published by Pan Macmillan India, Chinatown Days has received accolades from noted Indian novelist Amitabh Ghosh.
"Rita Chowdhury is an energetic and empathetic story-teller; her novel is a moving saga about a terrible injustice wrought upon a group of blameless people," writes Ghosh.