More than 50 social activists, writers, filmmakers, journalists, physicians and members of civil society groups of Assam have written to the President of India, Chief Justice of India, Prime Minister Narendra Modi and chairman of National Human Rights Commission (NHRC) about the plight of migrant workers in the wake of the lockdown and some other issues related to containment of coronavirus.
Here is the petition:
Sir,
Allow us to draw your kind attention to the following few lines to the plight of thousands of migrant workers in the wake of the nationwide lockdown and to some other issues related to the containmement of the deadly Coronavirus disease.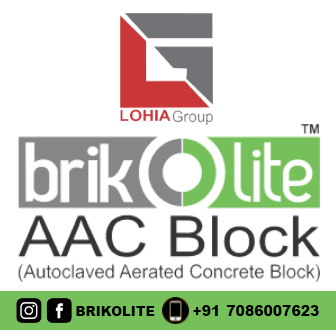 Sir, we the following citizens of Assam, would like to bring to your notice that due to lack of proper planning by Govt of India before enforcing on March 25, a 21-day lock down to contain coronavirus, thousands of stranded migrant workers, especially in metro cities, had to come back to their native places by road along with families including women, children and differently-abled persons.
Many of these workers have to walk hundreds of miles in the midst of this unprecedented crisis without food, water, transport, medicine or shelter. Most of them won't be having enough cash with them; nor would they have the prospect of getting any immediate relief. It is unlikely that once they reach home the situation there would be any better. Currently, these workers have either reached their respective native places or are stranded somewhere on the road or just stuck without any livelihood wherever they had been working.
During the course of their journey by road many workers faced the wrath of uniformed personnel and law enforcers who resorted to verbal and physical abuse, lathi charge and other punitive measures. In one state, the law enforcers even sprayed disinfectants on them. A large number of migrant workers, including women and children, were forced to take bath in sodium hypochlorite solution after they arrived in Uttar Pradesh's Bareilly district.
In states like Assam too police forces have resorted to lathi charge even on people coming out of their homes for buying essential household items or for some medical emergency.
That sir, we believe that law enforcers themselves should abide by the Law first before enforcing it on other citizens. Further, no law allows the police to beat up the citizens mercilessly or abuse them.
Therefore, we would like to draw your attention to such brutal and unlawful activities of the law enforcers and request your immediate intervention in the matter so that such incidents do not recur in times to come.
We want the government to take the following steps at the earliest.
Provide transportation facilities to workers who are walking hundreds of miles so that they can safely reach their destination.
Provide food and medical assistance to them and put them into 14-day quarantine after reaching their respective homes.
Provide food and shelter to the workers getting stranded at different places.
Stop police harassment of people, who are out for buying essential items and for medical emergencies.
Conduct a high-level probe against officials, who forced the migrant workers to take bath in sodium hypochlorite solution.
Expand testing for the virus, as most affected nations are doing.
Ensure availability of WHO-grade protective gear, including Hazmat (hazardous material) suits and personal protective equipment (PPE) to all health workers including doctors and paramedical professionals actively looking after, nursing and treating patients suffering from Covid-19.
Thanking you,
Yours sincerely,
Apurba Kumar Baruah, Retired Professor, North Eastern Hill University
Ajit Kr Bhuyan, Elected Member of Rajya Sabha
Haider Hussain, Senior Journalist
Arupa Patangia Kalita, Award Winning Author
Paresh Malakar, Social Activist
Santanu Borthakur, Advocate, Gauhati High Court
Holiram Terang, Activist, Karbi Anglong
Manjit Mahanta, Senior Journalist
Bibek Das, Central Committee Member, CPI (ML)
Rajen Kalita, Writer and Social Activist
Dr. Navanil Barua, Director Neurosurgery, GNRC Hospitals
Kishore Kumar Kalita, Freelance writer
Kamal Kumar Medhi, Political Activist
Jayanta Kr Chakravarty, Writer
Nazrul Haque, Assistant Professor, Azim Premji University, Bangalore
Rupaleem Dutta, Writer
Subhash Mahanta, Artist
Madhurjya Baruah, Advocate, Gauhati High Court
Mahesh Deka, Journalist
Asomi Gogoi, Women Activist
Rashmirekha Borah, Writer & Activist
Reema Borah, Filmmaker
Pankaj kr Das, Assistant Secretary, Assam State Committee, AICCTU
Uddipan Dutta, Scientific Officer, Dept of Sociology, Gauhati University
Sanjib Pol Deka, Assistant Professor, Tezpur University
Prafulla Nath, Assistant Professor, Assam University
Pinku Muktiar, Research Scholar, Tezpur University
Sujata Hati Baruah, Assistant Professor, Puthimari College, Kamrup
Rasel Hussain, Businessman & Public worker
Mayur Chetia, Writer
Abid Azad, Social Activist
Zamser Ali, Journalist
Kashyap Choudhury, Political Activist
Abdul Gani, Journalist
Abedur Rahman, Poet
Dr Geeta Duta, Physician
Parvin Sultana, Assistant Professor, P B College, Dhubri
Humayun Choudhury, Cultural Activist
Pranjyoti Nath, Writer
Dhrubajyoti Dhanantari, Journalist
Ranjit Borah, Social Activist
Panchanan Hazarika, Research Scholar, Dibrugarh University
Abhijit Chakraborty, Vice president, AIYF, Assam
Jenpu Rongmei, Social Activist
Shaheen Ahmed, Phd Scholar
Mallika Begum, Retired Teacher
Prasun Goswami, Social Activist
Mayur Nath, Social Activist
Khagesh Sen Deka, Writer
Lopa Barua, Retired Professor
Monmohan Das, Writer
Guna Kalita, Social Activist
Rathin Sarkar, Social Activist
Bangshidhar Bezbaruah, Social Activist
Umesh Gogoi, Freelance Writer
Trishna Lekharu, Social Activist
Nayan Barman, Advocate, Gauhati High Court
Pratik Kumar Das, Advocate, Gauhati High Court
Dhritishna Kalita, Physician
Wazid Ali, M.Phil Student, Gauhati University
Deepjyoti Gogoi, Student, Jorhat Engineering College
Zulfikar Rahman, Research Scholar, Assam University
Rupam Chakrabarty, Social Activist
Stuti Choudhury, Artist
Debanga Gogoi, Social Entrepreneur
Trishna Das, Freelance Content Writer and Translator
Sonal Roshan, Social Activist
Partha Pratim Laskar, Teacher
Sanjib Kalita, Social Activist