Nagaland police have ordered deployment of security personnel in the form of Indian Reserve Battalion (IRBn) in Dimapur district to deter further erosion in law and order and ensure better security services to the public.
The order came following two recent firing incidents in the residences of two ruling Nationalist Democratic Progressive Party (NPP) leaders at Dimapur, additional deputy commissioner of police and public relations officer T. Relo Aye said in a release.
The police have also constituted a special investigation team (SIT), headed by a senior officer in the rank of deputy commissioner of police, to investigate into the two firing incidents.
Director General of Police (DGP) T. John Longkumer held an emergency meeting with the Dimapur commissioner of police and all the senior officers of Dimapur police commissionerate on Friday to review and assess the recent spate in firing incidents in certain sensitive pockets of Dimapur district.
The meeting reviewed the matter at length and discussed necessary actions to be taken for the speedy investigation into the two incidents.
The DGP has approved the provision of 50 new motorcycles to form a motorcycle squad to assist the already existing machinery in place in the district.
Forty new communication sets have also been sanctioned for this purpose, the release said.
"This will enhance mobility and speedy reaction to any contingencies," the release said.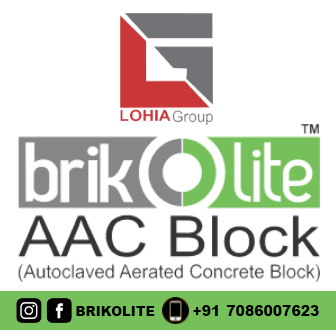 Further, to enhance the firepower capacity of the district police force, 50 Glock-17 pistols have been provided.
Longkumer stressed that all these new assets, manpower and new security network should be implemented within a week.
It was also decided to reinforce the beat patrolling system within the district for more effective policing.
The DGP also sanctioned Rs 5 lakh to procure new high capacity CCTVs which will be placed at strategic locations to aid intelligence collection and assist investigation.
The release said images from CCTVs installed in various locations have thrown light in zeroing down on the vehicles allegedly used by suspected miscreants in the firing incidents.
The police said a new police assistant/beat post in the vicinity of NRL Petrol Pump, 2 ½ Mile, to provide security to the public was also approved during the meeting.
The police appealed to the public to come forward with any information that would assist and aid in the investigation of various cases.
"Suitable monetary rewards would be given to any responsible citizens who can divulge credible information/inputs which can lead to arrest or prevent commission of further cognizable crimes," the release said.
Police assured that the identity of any informer who provides credible information will be kept secret. The DGP said the performance of the police department would be greatly boosted by the active participation of the public. He urged the public to help and assist the police whenever possible.