Election officials deployed for the by-election to Ampati Assembly Constituency have started leaving for their respective polling booths on Saturday to conduct the by-poll slated for Monday.
Along with Electronic Voting Machines (EVMs) and Voter Verifiable Voter Verifiable Paper Audit Trails (VVPATs), the poll personnel left for Ampati, the district headquarters of South West Garo Hills amid thunderstorm and heavy downpour on the first day of their movement on Saturday.
Ampati has altogether 39 polling stations and on the first day, poll parties for the farthest 21 polling stations were deployed.
Election officials assigned to conduct the election in the remaining 18 polling stations will move out of Ampati on Sunday.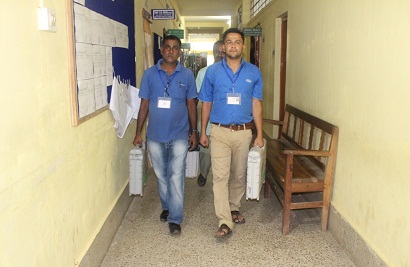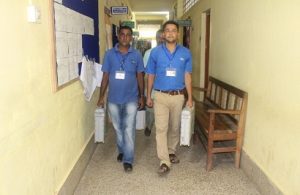 Of 39 polling booths, six have been classified as 'vulnerable' due to various reasons including group clashes, inter-state border areas, elephant infestation and remoteness.
There are altogether 28,699 voters which include 14,317 male and 14,382 female voters.
Of the 28,699 voters, 28,571 are general electors (14,190 male and 14381 female) and 127 service electors (126 male, and 1 female).
Three candidates are in the fray for the by-election which include, Congress candidate, Miani Dalbot Shira, eldest daughter of Mukul Sangma, the former Chief Minister and current Leader of Opposition in the tenth Meghalaya Assembly, National People's Party candidate, Clement G Momin, and Subhankar Koch, who is contesting as an Independent.
The by-election was necessitated after Mukul Sangma decided to vacate the Ampati seat he had represented since 1993, as he was also elected as MLA of Songsak in East Garo Hills district in the Assembly elections held on February 27 this year.
Counting of votes will take place on May 31.