Prime Minister Narendra Modi's love for the northeast was exhibited on the New Year day when the official website of PMO (www.pmindia.gov.in) introduced two new languages – Assamese and Manipuri.
The website can now be accessed in Assamese and Manipuri in keeping with the requests of the citizens of the two states. With the launch on Monday, the PMINDIA website is now available in 11 regional languages. The two language sites are: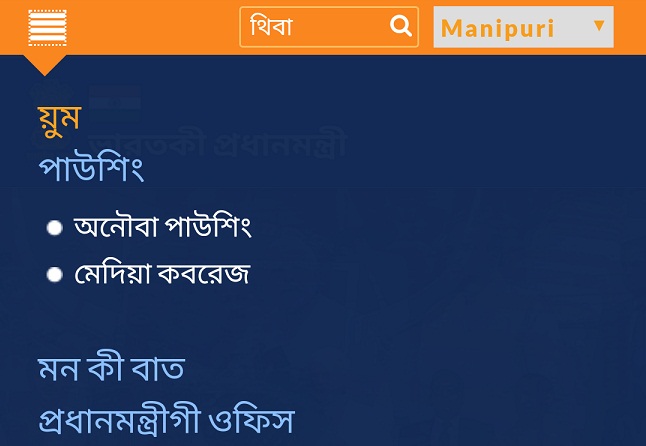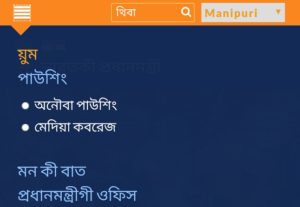 Assamese: http://www.pmindia.gov.in/asm/
Manipuri: http://www.pmindia.gov.in/mni/
"I compliment all those who have worked on the @PMOIndia Assamese and Manipuri websites. I also urge people to share their feedback so that we can make these sites even better," PM Modi said in his twitter message.
Manipur Chief Minister N Biren Singh re-twitted Prime Minister Narendra Modi's twitt on introduction of the two languages in the website of the PMO. The re-tweet was a clear indication of the gratefulness.
Assam Minister Himanta Biswa Sarma also reacted on the twitter. "Delighted to acknowledge that website of @PMOIndia is now available in Assamese. With this, people of Assam will have better insight & access into working of PM through ….," he said, adding, "Grateful @narendramodi for this nice gesture. You have always been kind to us."