Arunachal Pradesh Chief Minister Pema Khandu on Tuesday profusely thanked the people of Gujarat for bringing Arunachal Pradesh into the limelight by connecting with it through folklores and myths.
Khandu attended the Madhavpur Mela at Ghed in Porbandar district of Gujarat on Tuesday evening.
The Chief Minister is also accompanied by State Governor Dr B D Mishra at the Madhavpur Mela, which is celebrated every year, commencing on Ram Navami, to commemorate the wedding of Lord Krishna with Princess Rukmini.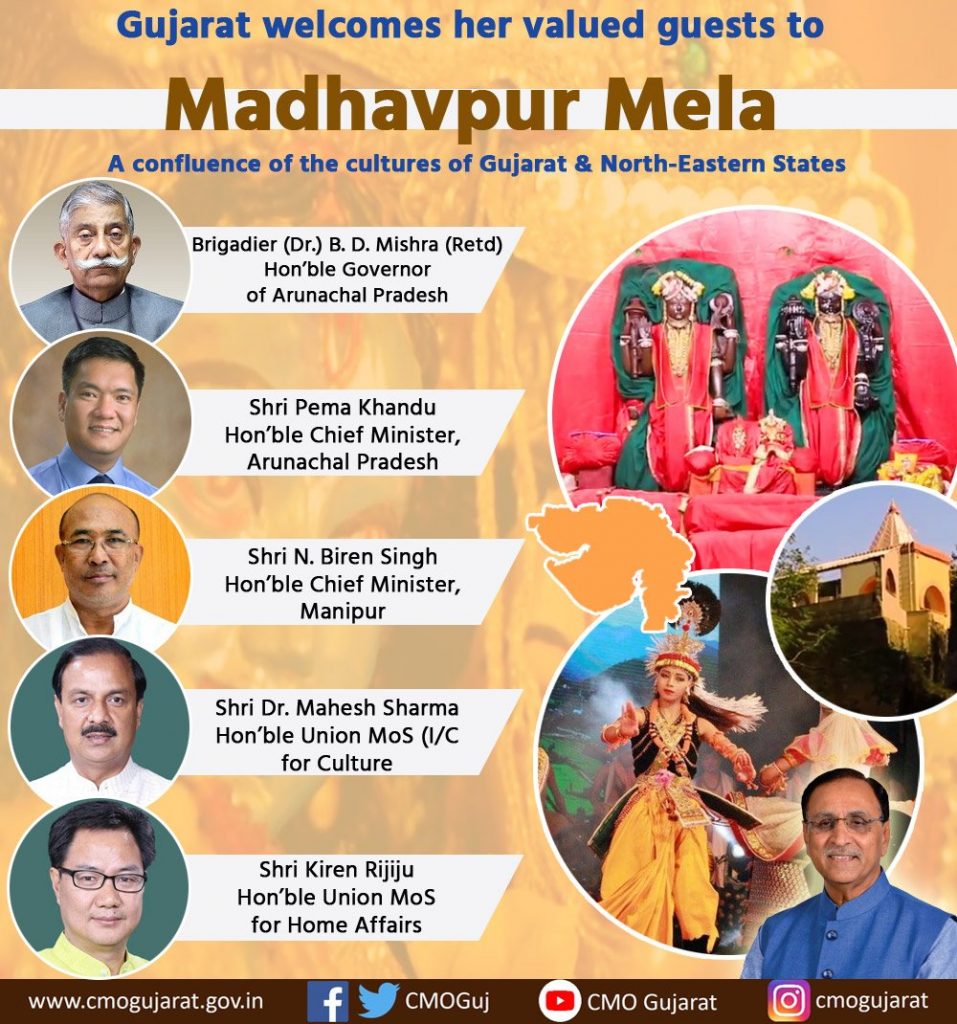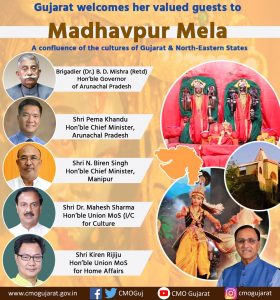 According to folklore, Madhavpur Ghed is the place where Lord Krishna married Rukmini, the daughter of King Bhishmaka, who is said to have ruled Bhismaknagar, which is believed to be located near Roing in Arunachal Pradesh.
"There may not be any historical or written records, but our folklores have been passed down through generations. These folklores bind us in an unaccounted but strong thread. In the present context of diversity, we need to not only respect but celebrate this bond for the sake of unity in diversity," Khandu said at the celebration.
He also praised Prime Minister Narendra Modi for his desire to connect the North-east with the rest of the country through whatever means possible.
Khandu said the festival is 'one of its kind for acknowledging Arunachal Pradesh for the first time'.
He also said that even when folklores say that Rukmini hailed from Arunachal Pradesh, never in the history of Madhavpur Mela was Arunachal Pradesh made a part of it.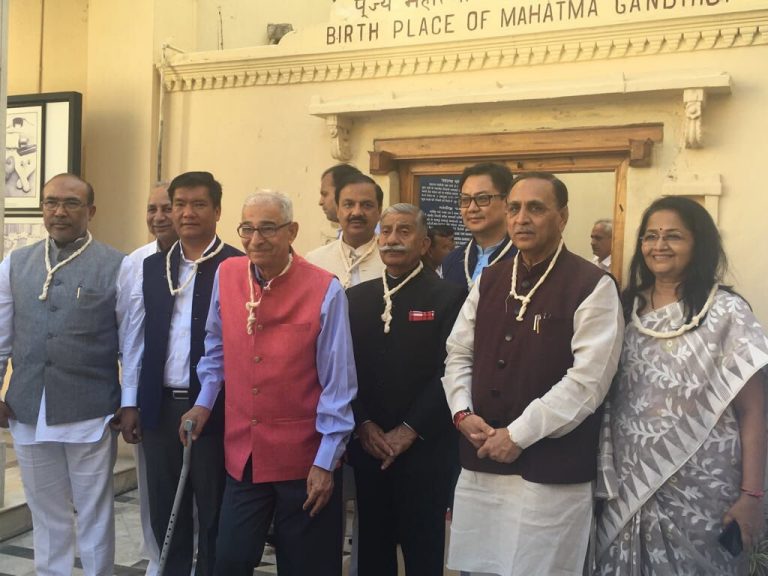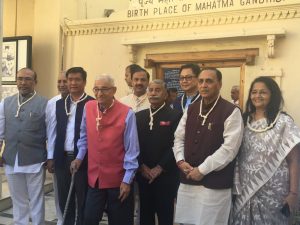 Earlier in the day, Khandu also visited the birthplace of Mahatma Gandhi.
The mela witnessed its first ever cultural integration with the North-east.
The Union Ministry of Culture has organized the Madhavpur Mela from March 25 to 28 in a grand way.
The festival was also attended by Minister of State for Home Affairs Kiren Rijiju and Manipur Chief Minister N Biren Singh, among other dignitaries from the Gujarat government and the Centre.