Personnel from 43 Assam Rifles nabbed one person and seized arms and ammunition from his possession at Lower Haflong in Assam's Dima Hasao district.
The arrested person has been identified as one Indrajit Mazumdar.
The Assam Rifles jawans seized one American made 7.65 mm pistol and several rounds of ammunition from the possession of the arrested youth.
Several incriminating documents were also seized from his possession.
Notably, the accused, Indrajit Mazumdar has been arrested earlier also on several occasions because of his involvement in extortion and other anti-social activities.
He had even served jail terms for few years.
Indrajit was also believed to have connections with a lesser known militant outfit of the region.
He had taken the name of Tarzan Dimasa during that time of his involvement with militants.
Though he had surrendered as a militant and promised to have joined the mainstream, Indrajit was arrested on several occasions because of his involvement in anti-social activities.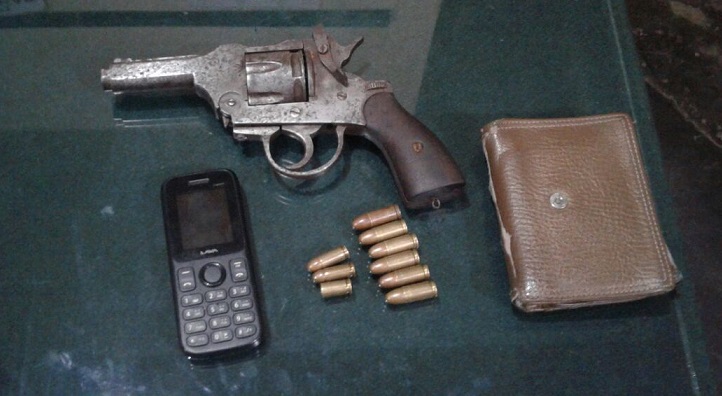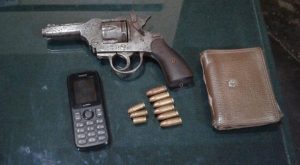 However, this is the first time that arms and ammunition were found in his possession.
However, Indrajit has a different story to narrate.
He pleaded not guilty in front of the media and said Assam Rifles jawans had arrested him for no reason.
He also claimed that he is employed with a private company in Bengaluru.
He also claimed that the Assam Rifles has developed the habit of arresting him whenever he comes home on vacation.
Presently, Indrajit has been lodged at the Haflong Police Station.