The NRC updating exercise in Assam is fast becoming the most important political issue for West Bengal's Trinamool Congress.
Forced on the back foot by the BJP's stunning Lok Sabha performance, the Trinamool chieftain Mamata Banerjee is turning to the NRC exercise to attack the BJP.
That Assam is a BJP-ruled state helps her argument that the BJP is an 'anti-Bengali force determined to destroy our heritage'.
She blamed the saffron supporters for demolishing the statue of the 19th century reformer Vidyasagar and replaced the vandalized statue with a new one at the same site on Tuesday.
"Vidyasagar pioneered women education, fought for women rights, fought for widow remarraige. That legacy filtered down to the lowest echelons of our society. That I am a chief minister today owes to the social reforms Vidyasagar initiated. And these BJP supporters have the audacity to vandalize his statue," thundered Mamata after the ceremony to install the new statue in the Vidaysagar College.
Saffron enthusiast and model Payel Rohtagi has recently attacked Raja Rammohan Roy, the father of Bengal rennaisance, as a 'British stooge'.
"Their guru Savarkar was a British stooge. He got released by a shameful mercy petition to the British. How dare they point fingers at our great men," said Mamata, in an obvious reference to Roy.
Having given clear indications that she would use 'Bangaliana' (distinct Bengali lifestyle) to counter Hindutva, Mamata raised the NRC.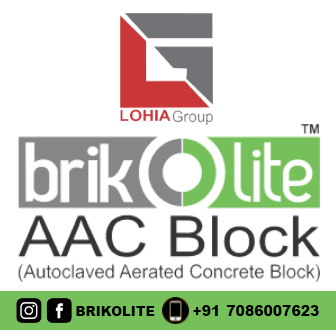 "Millions of our people are being excluded from NRC in Assam. More Bengali Hindus than Muslims have been excluded. Dozens have committed suicides. And as the case of Armyman Sanaullah proved, most exclusions have flimsy basis," she said.
"Lakhs of our people are ruined because they are spending their meagre incomes on trying to get their names included, she added.
Mamata said the BJP has promised to introduce NRC to West Bengal.
"We will not allow that to happen. We will fight tooth and nail. This infiltration bogey is bogus. It is a planned conspiracy to destroy Bengalis as a people," she further said.
"BJP is anti-Bengali because our culture stands for everything they oppose. Our cultural and linguistiuc roots are liberal, secular and humanist, not driven by fanatic religiosity. So BJP sees us a challenge and they want to destroy all that we stand for," said Mamata.
Trinamool insiders say that Mamata is trying to turn the NRC updating that BJP promises to bring to West Bengal on its head.
"If lakhs of Bengalis are excluded from the final NRC and many of them are Hindus, that will give Mamata the ammunition she needs to prove that NRC is not just ainmed at Muslims, it is aimed at Bengalis," said political analyst Sukhoranjan Dasgupta.
"I will not be surprised if Mamata mobilizes a few affected Bengali families from Assam, specially those who suffered NRC-related suicides, and make them speak at party rallies with huge media coverage," he said.
He said sending Jai Hindi postcards to counter BJP's Jai Shri Ram postcards is all for optics but NRC is a real issue.