Assam Governor Prof Jagdish Mukhi said that cultural diversities and their richness have put the Northeast altogether on a higher pedestal.
Speaking at the second regional level National Song Competition organized by the Bharat Vikas Parishad at Shilpagram in Guwahati on Sunday, Prof Mukhi said that it is because of the unique cultural traits of the Northeast, the region can claim to be a treasure trove and epicentre of cultural tourism of the country.
Congratulating the participants on their colourful display of different cultural facets, the Governor advised them to dedicatedly resort themselves to their vocations and take the culture of Northeast to a different height.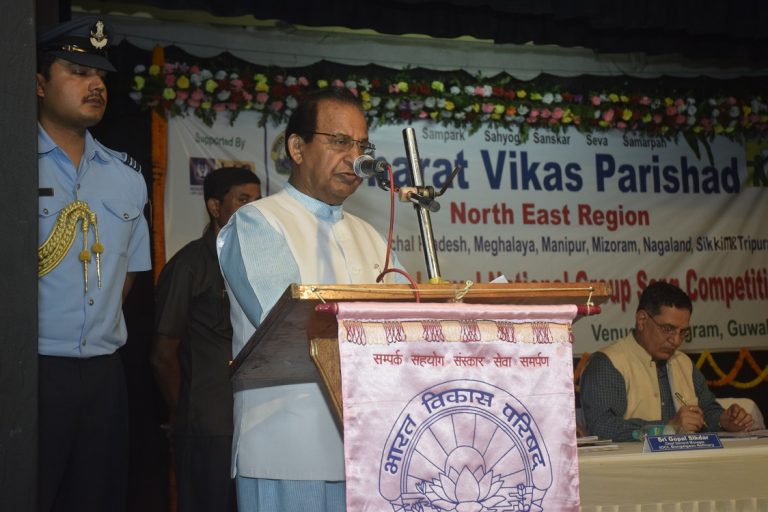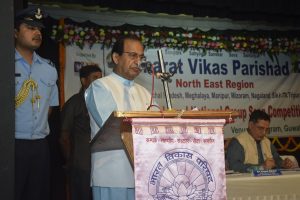 He also asked them to carry the responsibility of taking the colourful culture of Northeast traversing all geographical boundaries and make the region famous for cultural tourism.
Prof Mukhi hailed Bharat Vikas Parishad for organizing the regional competition which he believed will instil a sense of patriotism in the upcoming generation and will also promote communal harmony, strengthen the bond of brotherhood and augur a sense of responsibility towards nation building.
Referring to the famous quote of Swami Vivekananda, Prof Mukhi urged upon the participants to work hard till they reach their goal.
Earlier, the Governor paid floral tributes to the martyrs of the Northeast who fought valiantly for the cause of freedom.