A joint tactical exercise  (training) of People's Liberation Army of Manipur (PLA), CorCom, the umbrella group in Manipur that includes the Kangleipak Communist Party (KCP), Kanglei Yawol Kanna Lup (KYKL), People's Revolutionary Party of Kangleipak (PREPAK), its Progressive faction (PREPAK-Pro), Revolutionary People's Front (RPF – the political wing of the People's Liberation Army – PLA), United National Liberation Front (UNLF) and United Peoples Party of Kangleipak (UPPK), and United Liberation Front of Asom -Independent  (ULFA-I) was held in Myanmar, as part of common platform in United Liberation Front of Western South East Asia (UNLFW), a conglomerate of United Liberation Front of Assam (Independent), Nationalist Socialist Council of Nagaland (Khaplang), Kamatapur Liberation Organization (KLO) and National Democratic Front of Boroland (Songbijit).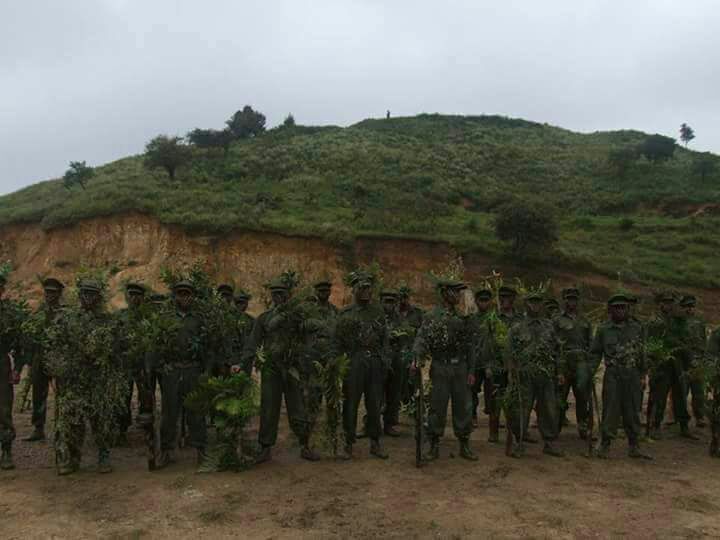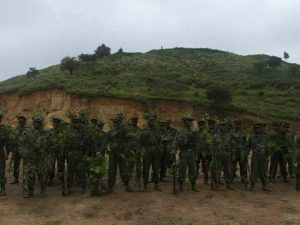 CorCom and ULFA(I) had been jointly operating in East Assam.
Some PLA cadres had lost their lives fighting the Indian Army in Assam.
It is mentioned that the militant groups of the north-eastern region continue their arms training at various places.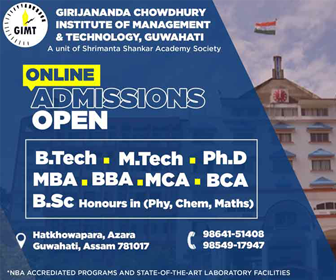 Earlier, the People's Democratic Council of Karbi  PDCK and the people of Karbi Longri observed its first Raising Day of Red Army  Day on March 28 last month.
A year before on that day, to carry out national liberation movement through armed training, the PDCK raised its own army known as RED ARMY.
Six numbers of instructors from six different militant group completed training to the first batch.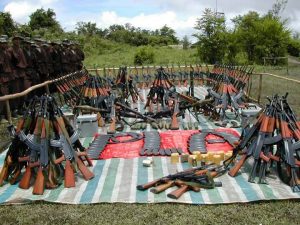 According to their statement, under a group of competent instructors, namely self-styled 2nd Lieutenant Sithung of NLFT, self-styled Sergeant Major Sintha and self-styled Private Tikendrajit of KYKL, Sergeant Major Momo of NSCN, Sergeant Major Pavel Koch of KLO and Sergeant On Teron of PDCK, the first batch of the armed wing of People's Democratic Council of Karbi Longri (PDCK) took rigorous military training which starting from February 1, 2017.