Cattle traders from India's North-east are upset with West Bengal Police and hold them responsible for large scale extortion and protection of smugglers who peddle cattle into neighbouring Bangladesh.
All India Livestock Traders Association general secretary, Munna Saikia told Northeast Now that police in Bengal's northern districts are holding up cattle laden trucks meant for North-east demanding between Rs 40,000 to Rs 50,000 per truck.
"They want us to pay exorbitant amounts to let our trucks pass. Our trade is legal and we have no reason to pay bribes. So our trucks are held up by dozens," Saikia alleged.
He said that Sanjoy Das, officer in charge of Phansidewa police station, was the worst culprit.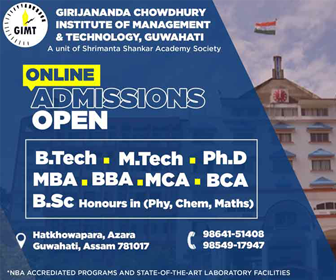 "He wants the cattle traders from the North-east to let smugglers use our license. These smugglers are prepared to pay the police what they ask for because they make huge profits from smuggling cattle into Bangladesh," said Munna Saikia.
Saikia said his association was contemplating legal action against Das and other policemen involved with the extortion.
He said they have submitted a memorandum to West Bengal Chief Minister Mamata Banerjee, requesting immediate action to allow cattle traders from the North-east ply their vehicles without hassles.
"We are waiting for a response," informed Saikia.
The memorandum, a copy of which was handed over to NorthEast Now, stated that 'in spite of Supreme Court order no 309 /2013 and 422/2017, the same has not been implemented and we are not allowed to carry our cattle transport through West Bengal to north-eastern states although we have fulfilled all the requirements of respective departments of the states."
Saikia said his association has also urged the Central Government to stop the illegal smuggling of cattle to Bangladesh, which, he alleged was going on uninterrupted.
"How can the illegal cattle trade to Bangladesh flourish and the legal trade from North to North-east India be blocked by guardians of law," asked Munna Saikia.
"Cattle from north India are in great demand in beef eating states like Meghalaya. But we are being systemically driven out of business by West Bengal Police who are the biggest promoters of illegal trade to Bangladesh," Saikia told Northeast Now.