The newly-appointed General Officer Commanding (GOC) of 4 Corps, Lt General Gurpal Singh Sangha, called on Arunachal Pradesh Chief Minister Pema Khandu and State Governor Brig (retired) BD Mishra at Itanagar on Wednesday.
During his meeting with the CM and Governor of the hill State, he had discussions on issues of national security, recruitment of local youth in the Indian Army and land issues related to defence.
Informing about his meeting with the GOC of 4 Corps, Khandu in his Twitter handl eon Wednesday stated, "It was a pleasure meeting Lt Gen Gurpal Singh Sangha, the new general officer commanding (GOC) of the Indian Army's Frontier Gajraj Corps, who called on this morning at my office. We had fruitful discussion on land issues related to defence."
Khandu, while congratulating the Lt Gen on assumption of his new charge, assured of all cooperation from the State government.
On the other hand, the Governor appreciated Army's contribution towards the well-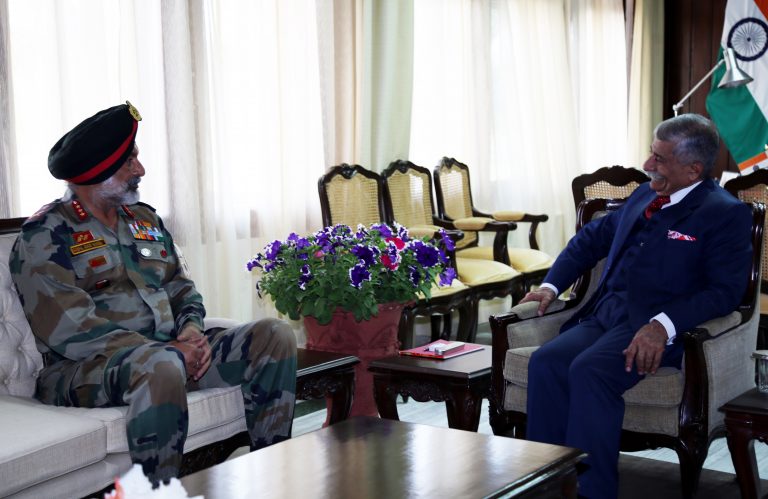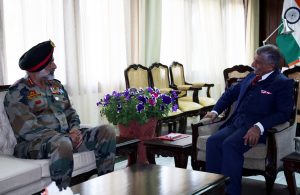 being and security of the people living in and around the deployment areas of 4 Corps.
The Governor also complimented the GOC, 4 Corps for his and his staff's help in the recruitment process of local youth. He suggested that Army should organise more awareness and motivational camps for the recruitment of local youth in different parts of the State, particularly in Longding, Tirap, Changlang and Namsai districts.
The GOC, 4 Corps, called on the Governor at the Raj Bhavn, Itanagar.
Governor Mishra reiterated that State's home grown soldiers will be the best defenders of the safety and security of the State and the nation. The Governor also took up the issue of constant review of the plans for strengthening the border areas. He emphasized on goodwill civic actions by the armed forces in the rural and far-flung areas.
The GOC, 4 Corps assured of his best cooperation in the recruitment process.