Two athletes from Assam – Subarna Kalita of Azara in Guwahati and Nibedita Barman of Nalbari town – emerged the fastest man and woman in the ongoing 1st edition of NorthEast Olympic Games 2018, which is scheduled to conclude in Imphal on Sunday.
The game is underway here at three different venues including Khuman Lampak sports complex since Wednesday.
Nineteen-year-old Subarna clocked a career best timing of 10.60 sec for men's 100 metre gold, trailed by his colleague Manash Gogoi at 10.78 sec and S Sanatomba of host Manipur at 10.92 sec for silver and bronze respectively.
Also read: NorthEast Olympic Games: Manipur tops medal tally on day-3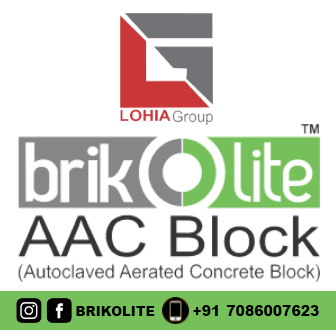 On the other hand, 20-year-old Nibedita, a student of MNC Balika Mahavidyalaya clocked 11.95 sec. Manikanchan Nath, who is also from Assam (12.29 sec) and L Yaisana of Manipur (12.93 sec) finished at the finishing line to claim silver and bronze medals.
On the fourth day of the games on Saturday, athletes from Assam continued to dominate most of the competitions including 400 m race (both male and female),10,000 metre race and high jump for males under athletics event here at Khuman Lampak main stadium.
The gold medallists from Assam include Manoj Swargiari-59.38 and Pinky Brahma-36.22 in javelin throw, men's (Debakar Choubey) and women's (Rimpi Buragohain) long jump events. Silver medals in both men's and women's javelin were also bagged by Assam players Arun Pradhan and Manorama Baruah.
Assam also dominated the games in shooting by bagging 7 gold medals out of 8.
Meanwhile, host Manipur topped the medal tally of the games by bagging a total of 108 medals including 54 gold, 34 silver, 20 bronze medals.
Manipur is followed by Assam with 29 gold, 34 silver and 30 bronze medals while Arunachal Pradesh has occupied the third place in the medal tally with 13 gold, 10 silver and 24 bronze medlas.
So far, Mizoram secured 5 gold, 10 silver and 25 bronze medals while Meghalaya got 1 gold, 7 silver and 10 bronze medals. Sikkim won 1 gold, 2 silver and 11 bronze medals. Tripura is yet to get a gold medal till the filing of this report. So far Tripura got 3 silver and 11 bronze medals.
The NorthEast Olympic Games held here with active participation of nearly 200 participants including officials from eight participating NE States including Sikkim to complete in 12 sports disciplines will conclude tomorrow. The disciplines are archery,athletics, badminton, boxing, football, judo, karate, shooting, table tennis, taekwondo, weightlifting and wushu.