Dr R M Pant, Director of North Eastern Regional Centre of the National Institute of Rural Development & Panchayati Raj (NIRD & PR-NERC) on Saturday said eco-tourism and rural tourism holds high promises for the development of the 'ashtalakshmi', the north-eastern region.
Dr Pant said this while addressing the inaugural session of a two-day national conference held on 'Livelihoods through Rural Tourism in North East India: The Way Forward'. The two-day conference that got underway at the Greenwood Resort at Khanapara in Guwahati witnessed participation of various luminaries, practitioners and academicians to discuss different aspects of rural tourism.
"The rural economy needs to be transformed with special focus on homestays," said Dr Pant, in his welcome address. "There will be a certificate programme to generate trained professionals with a specialization in homestay tourism," he added.
He also highlighted the need to analyze the present status of the tourism sector in the region and then to diversify and extend the reach of homestay tourism.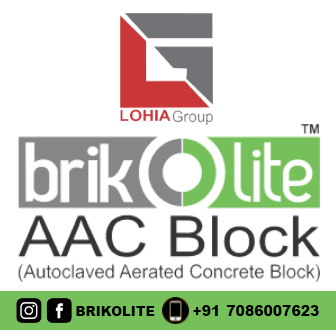 The north-eastern region encompassing 7.2 per cent of the total villages of the country spread across eight states with its picturesque locations and unique cultural elements has immense potential for rural tourism so as to increase sustainable livelihood opportunities to the vast majority of its population inhabiting the area, Dr Pant further added.
MP Bezbaruah, IAS (Retd.) who graced the event as Chief Guest pointed out the need for 'responsible tourism' to drive sustainable development in the sector. He emphasized on the need for capacity-building for small enterprises and the participation of local community.
"Other focus areas like horticulture, fisheries and animal husbandry should also be brought into the fold of rural tourism," said Bhaskar Baruah, IAS (Retd.), Former Secy, Ministry of Agriculture, Govt. of India.
"A lot of young and adventure-oriented people below 40 years of age are touring and camping in different corners of north-east. Hence, there is a huge scope for tourism to develop as an income source and provide livelihood", said Swapnanil Baruah, Former Commissioner & Secretary of Tourism, Govt. of Assam.
The two-day event is being organized by National Institute of Rural Development and Panchayati Raj, North Eastern Regional Centre, Guwahati and sponsored by North Eastern Council (NEC), Shillong.
Professionals, academicians and heads of significant departments and institutes from different parts of the country with special focus on the north-eastern region are participating in the national event as chairpersons, panelists and speakers.
Other dignitaries who attended the event were Dr. W R Reddy, IAS, Director General, NIRDPR, Hyderabad; C K Das, IAS (Retd.), Member, NEC, Shillong and Dr. K. Haloi, Professor & Head, C GARD, NIRDPR, NERC, Guwahati.