The Opposition Naga People's Front (NPF) on Monday said it was appalled by the alleged callous and indifferent attitude displayed by chief minister Neiphiu Rio in the matter of the Nagaland Lokayukta's investigation into deputy chief minister Y Patton's "infamous remark complaint case" filed by a concerned youth of the state.
In a 31-page order signed on September 18, it is learnt that Lokayukta Justice Uma Nath Singh had observed that the chief minister "kept a veiled contempt for the rule of law" as he has disappointingly failed to assist the Lokayukta in a manner befitting his office for reasons best known to him, the press bureau of NPF said in a statement.
The NPF observed that the Lokayukta further implied in his observation that the chief minister has failed to rise above petty local politics and has created an impression that the enquiry has been deliberately delayed to suit some political expediency.
"This order clearly reflects the poor state of affairs in the entire government machinery where the immoral practice of manipulation of the system to the advantage of the people who are at the helm of affairs has reached its zenith," the party said.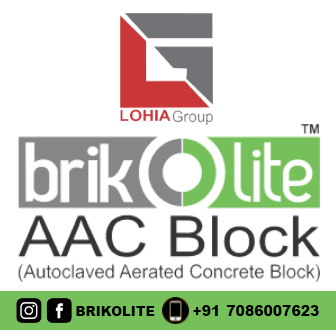 The NPF recalled that the People's Democratic Alliance (PDA) government of Nagaland had in August sought to remove the Nagaland Lokayukta from his office by writing to the Supreme Court citing impropriety and abuse of power as reasons.
"In the light of the Lokayukta order under discussion, we are convinced that the futile attempt was a pre-emptive effort by the PDA government to oust the Nagaland Lokayukta from his office before he could make these scathing observations in his judgement in the Deputy CM case," it stated.
The NPF said it is in agreement with with the judgement and observation of the Nagaland Lokayukta wherein he had pointed out the irregularities committed by the chief minister in particular and the PDA government in general.
This order of the Lokayukta is the most recent in a series of deplorable episodes that proves that the state government is not bothered about the welfare of the people it purports to govern. It also exposed the deep-rooted manipulation and corruption in the day-to-day governance of the government, the NPF said.
The party also said recommendation of the Lokayukta against the Advocate General of Nagaland KN Balgopal must be taken seriously because his position is constitutional not political. Whoever holds the post ought to render his services fairly without any excuses, it said.
However, the opinion and recommendation against the AG by the Lokayukta is a poor reflection of the image of the PDA as to how the present government is even misusing this constitutional post of the AG. The NPF reiterated that if the PDA government cannot fulfill the aspirations of the people, it should step down on moral ground and pave the way for an alternate government for the betterment of the Naga society.