The NDPP-BJP alliance with the support of a newly-elected JD(U) MLA and an Independent legislator is all set to form the new government in Nagaland. The alliance garnered the support of the two MLAs to take their tally to 32 in the 60-member Nagaland House. BJP won 12 seats while Nationalist Democratic Progressive Party (NDPP) secured 18 seats in the just-concluded elections.
BJP's central observers JP Nadda, who is Union Health Minister and Arun Singh, who is BJP's national general secretary and new BJP Legislature Party leader of Nagaland Y Patton along with all the 12 newly-elected BJP legislators will meet Nagaland Governor PB Acharya at Raj Bhavan, Kohima on Tuesday with a support letter in favour of formation of an NDPP-BJP government under the leadership of NDPP leader Neiphiu Rio. The new ministry will be formed under the banner of People Democratic Alliance (PDA).
Informing this in a release on Monday night,  the Nagaland unit of Bharatiya Janata Party held a formal meeting here on Monday with its 12 newly elected legislators in presence of central BJP observers JP Nadda, Arun Singh, BJP's general secretary (Northeast-organisational) Ajay Jamwal and Assam Finance Minister Himanta Biswa Sarma.
Former Home Minister Y Patton was elected unanimously as the BJP Legislature Party leader of the State.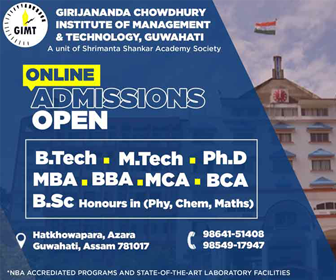 JP Nadda, tweeted, "Glad to share that former Home Minister Y Patan (Patton) has been unanimously elected as leader of BJP legislature party in Nagaland."
BJP legislators Tovihoto Ayemi, Jocob Zhimomi, Longrineken, Temjen Imna Along, Kazheto Kinimi, H Khehovi, Y Patton, Mmhonlumo Kikon, Paiwang Konyak, S Panngyu, S Haiying and V Kashiho Sangtam besides L Khumo from National People's Party (NPP) also attended the meeting.
The meeting was presided over by State BJP president Visasolie Lhoungu.
BJP leader and North East Democratic Alliance (NEDA) convenor Himanta Biswa Sarma announced in Kohima on Monday that an NDPP-led government would be formed in Nagaland and newly-elected NDPP Legislature Party leader Neiphiu Rio would be the Chief Minister.
Talking to reporters, Sarma also said, "We went to the people with a pre-poll alliance with the NDPP. Now, we can't go back to the NPF."