In response to the letter of Lok Sabha MP and former president of NPF (Rio-Zeliang) dated 8.12.2017, Nagaland Chief Minister TR Zeliang made it clear that it was not he who approached the former in June this year but an emissary, a close relative his (Rio), who met him several times with a proposal that they both must work together.
Rio's letter was widely circulated in social media before he received it, Zeliang retorted, saying his response is to address the factual distortions in the former's letter.
"According to the formula, I was to canvass for a Ministerial berth for you in Delhi and you would support me in the State," Zeliang said in his letter.
Subsequently, when 36 NPF MLAs, 4 BJP MLAs and 7 Independents lent their support to him, through constitutional and democratic means, he became Chief Minister again, Zeliang further clarified.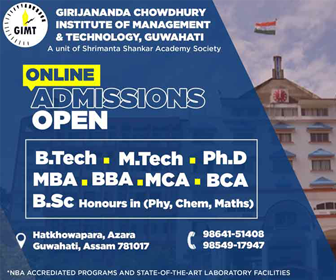 "This exercise was not therefore commenced by me but by you and your emissary," he told Rio.
According to Zeliang after he became the Chief Minister and in view of Rio's demand, "our MLAs" selected him (Rio) first as NPF's interim president and thereafter as the president of the party, "which was allegedly ratified at the General Convention held on 20th September, 2017".
"This usurpation was therefore at your own behest," the CM told Rio in his letter.
Zeliang also alleged Rio engaged himself in an evaluation exercise by calling the NPF MLAs one by one for change of guard in his favour but in vain.
At the NP Core Committee's meeting held on November 28, when members (MLAs) raised the question of re-issue of party tickets to them, Rio rejected it on the ground that the time for such a demand had not arisen.
"You had also unilaterally rejected the call of Dr. Shurhozelie Liezietsu for reconciliation without consulting me or your colleagues. It is a public fact that you are the architect of NDPP, but you have neither dissociated from NDPP nor from NPF, thereby creating confusion amongst our followers," Zeliang said in his letter.
Zeliang further stated that fearing uncertainty of their political future, around 28 MLAs came to him and suggested that all of us must reconcile with Dr Shurhozelie Liezietsu since protection of the party's Cock symbol from being frozen was the foremost electoral imperative.