The Nagaland Chief Minister's Office (CMO) on Wednesday filed an FIR against unknown person(s) for circulating a fake and forged letter with forged signature of the Chief Minister of Nagaland, T R Zeliang.
In the complaint letter to the Superintendent of Police (SP), Kohima, Nagaland and signed by the officer on special duty (OSD) of the Chief Minister's office, it has been alleged a fake and forged letter are doing the rounds in social media specially whatsapp.
The CMO alleged the letter head of the state Chief Minister has been forged as also a fake letter number has been given.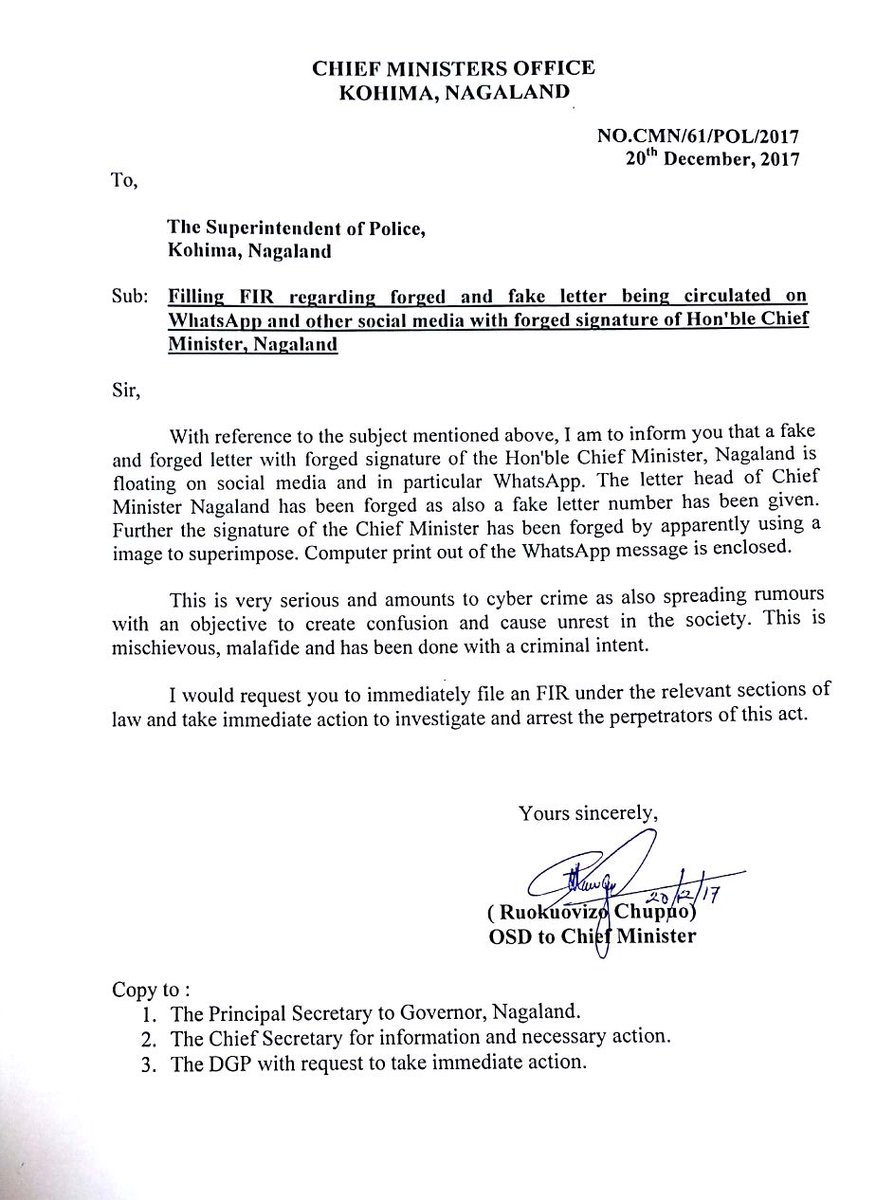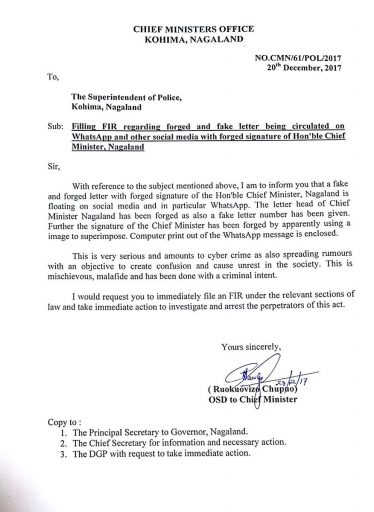 Further, the signature of Chief Minister Zeliang has also been forged by apparently using an image to superimpose.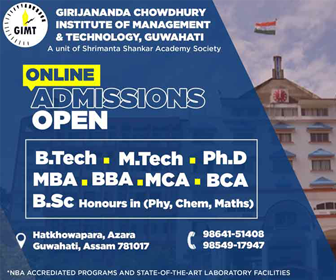 A computer printout of the whatsapp message was also enclosed with the complaint letter.
The complaint letter also stated it to be a serious matter and amounts to cyber crime.
It alleged the act's motive is to spread rumours with 'an objective to create confusion and cause unrest in the society'. 'This is mischievous, malafide and has been done with criminal intent', the complaint letter stated.
The Chief Minister's office urged the Kohima SP to investigate the matter and bring to book the perpetrators of this act.