A high level delegation of the Nagaland state unit of the Bharatiya Janata Party (BJP) are camping in Karnataka ahead of Assembly elections in the south Indian state.
The team of BJP ministers from Nagaland led by Deputy Chief Minister, Y Patton including Health & Family Welfare Minister S Pangyu Phom, Higher & Technical Education Minister Temjen Imna Along and party's organizing secretary Ananta Mishra, reached Bengaluru and will remain there till May 8 to campaign for the party.
According to a press release issued by the party's media cell, the delegation on Friday met BJP general secretary Muralidhar Rao at the party's office in Bengaluru and deliberated on strategies to reach out to the people of the North-east in general and Nagaland in particular.
There are about seven lakh people from the region and more than 8,000 from Nagaland only in the Karnataka's capital – Bengaluru, the BJP had stated.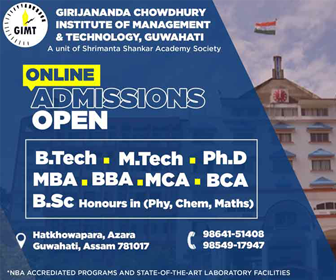 A 'North-east Samavesha' will be held at the city's Palace Ground, Gate No 1, at 4 pm on Sunday, where Chief Ministers from the north-eastern states are expected to participate.
BJP president Amit Shah will be the main speaker at the event.
Patton has appealed to all well-wishers and citizens from Nagaland residing in Bengaluru to participate and witness the event.
Meanwhile, State BJP general secretary Jaangsillung and former state president Dr M Chuba Ao were already in the city of Bengaluru and meeting various student leaders from Nagaland and people from the North-east residing there.