Kohima is all set to host the fifth edition of Handshake Concert bringing the world closer, one handshake at a time on December 2, 2018.
This Raj Bhavan edition of Handshake Concert will be held at the Durbar Hall, Raj Bhavan in Kohima, the State capital of Nagaland.
The event, being organised by the Rattle and Hum Music Society, will start at 5 pm.
As per the schedule, Nagaland Governor PB Acharya will be present as the Chief Host while Nagaland Chief Minister Neiphiu Rio will attend the concert as the Festival Host.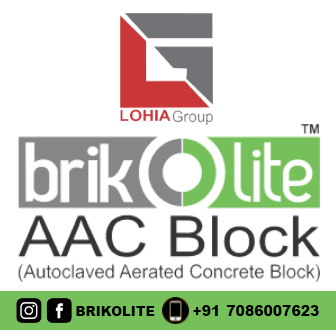 Justice AS Bopanna, Chief Justice of Gauhati High Court, will be present at the Chief Guest at the event.
Uploading an invitation card of the programme, the adviser to the Chief Minister of Nagaland & Secretary General Nationalist Democratic Progressive Party (NDPP), Abu Metha, on his Twitter handle on Thursday stated: "Kohima Raj Bhavan edition of the Handshake Concert brings together our best talents and is a stepping stone to international performances. It promotes friendship & creates a better appreciation of the country."
The event is being supported by Nagaland Tourism and the North East Zone Cultural Centre (NEZCC), Ministry of Culture, Government of India.
In 2017, the Raj Bhavan edition of the Handshake Concert was held on December 2 evening at the Durbar Hall, Raj Bhavan, Kohima.
According to media reports, renowned artistes from across Nagaland and the neighbouring States including Arunachal Pradesh and Sikkim shared the stage at the Durbar Hall.
Nagaland Governor PB Acharya and First Lady Kavita Acharya, the IGAR (North) and other officials from Assam Rifles, Government officials from both the Centre and the State, both foreign and local tourists participated in last year's event.
During the music evening organised on the occasion, the audience was enthralled by former Naga Idol Renbeni Odyuo, followed by the male voice group Colored Keys and a dance item by Ethnic Future.
Singer, composer and a guitarist Imli Imchen presented a guitar piece, while a cultural troupe from Sikkim (Kanchenjunga) presented a dance item which mesmerised the audience.
Besides, Angam & friends also enthralled the gathering.
#Kohima RajBhavan edition of the #HandshakeConcert brings together our best talents and is a stepping stone to international performances. It promotes friendship & creates a better appreciation of the country. @Neiphiu_Rio @incredibleindia @thejameru @abhish18 @temjentoy pic.twitter.com/31ti1ZEYrN

— abu metha (@abumetha) November 29, 2018