Throwing a hung verdict on Saturday and probably first ever such poll outcome in the country, the newly formed Nationalist Democratic Progressive Party (NDPP) in alliance with BJP won 29 seats while the ruling NPF and its allies National People's Party (NPP) and Janata Dal (United) managed to get 30 seats in the 60-member Nagaland House, the results of which were declared on Saturday.
The NPF on its own won 27 seats, emerging as the single largest party, while its allies NPP came out winners in two seats while JD (U) clinched one seat, one short of the magic figure of 31.
NDPP won in 17 constituencies while BJP got 12 seats. One seat went to an Independent candidate.
With the lone Independent elected member Tongpang Ozukum from Angetyoungpang Assembly constituency extending support to BJP-NDPP alliance, taking their tally to 30, the equation of forming the next government has become even more difficult. The tallies of BJP-NDPP alliance and NPF with its allies stand at 30 each.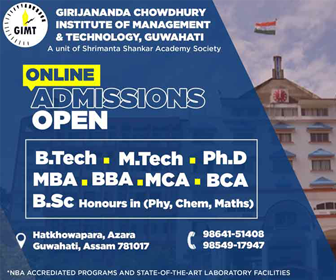 In a letter of support addressed to NDPP president Chingwang Konyak, the elected independent candidate on Saturday evening said he has issued the letter of support to BJP-NDPP alliance on his own volition and not under pressure from any section.
The copy of the letter was also submitted to Nagaland Governor and president of Nagaland unit of BJP.
Interestingly, sources said counting mistake in Tening Assembly constituency was detected where Namri Nchang of NDPP won by 293 votes but NR Zeliang of NPF was declared winner. Nachang's supporters have demanded a recount.
Prominent winners are Nagaland Chief Minister and NPF chief ministerial candidate TR Zeliang, former three-time chief minister and NDPP-BJP chief ministerial candidate Neiphiu Rio, Nagaland Home Minister Kuzholuzo Neinu, Speaker Dr Imtiwapang Aier, former Home Minister and JD (U) candidate G Kaito Aye.
Rio said in Kohima on Saturday evening NDPP-BJP alliance will stake claim to form the government on Sunday while Zeliang tweeted he hoped to work out the "nitty-gritty" with NPF alliance partners to form a stable government.
"I am grateful and humbled by the faith and trust reposed on me and my NPF party by the people of Nagaland once again. We managed to be the single largest party with 27 seats secured. Hope to work out the nitty-gritty with our partners and form a stable government," Zeliang tweeted.
On the other hand, Union Minister of State for Home and BJP in-charge for Nagaland Assembly elections Kiren Rijiju said after the poll verdict that the BJP will form government in Nagaland with the help of other parties.
He also indicated BJP's erstwhile ally NPF may align with it.
Congress which contested 18 seats drew a blank. Rio was declared winner uncontested from Northern Angami II Assembly constituency after his NPF rival withdrew his nomination.
The BJP put up candidates in 20 constituencies while its ally NDPP in 40 seats on 20:40 seat sharing arrangement.