As floods and landslides leave a trail of devastation in Nagaland, the villagers in Bhandari subdivision of Wokha district stare at a bleak future as their agricultural fields have been covered with thick sand brought in by the flood waters.
The villagers are worried that they would not be able to cultivate their fields for the next two to three years.
Wokha deputy commissioner Dr Menazir Jeelani Samoon, accompanied by Bhandari additional commissioner Tiameren Chang and a host of government officials from different departments and civil society organization leaders, visited the flood-affected villages under the subdivision to take stock of the situation on Monday.
According to reports on Tuesday, Samoon interacted with the village council chairmen and members and gaon burhas (village headmen) of Ruchan, Renthan, Yammhon (New), Koro (New) and Liphi villages and Lotha Lower Range Eloe Hoho and other NGO members at the residence of the Ruchan Village Council chairman.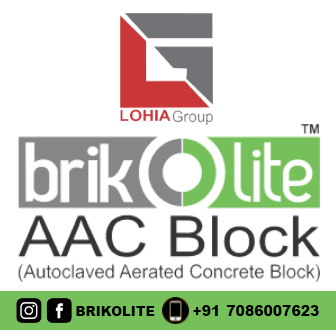 During the meeting, the flood-affected villagers appealed to the deputy commissioner to help them get back to normalcy from the present disaster. It is said the release of over-accumulated water in the Doyang reservoir following incessant rain led to flood in the plain areas of the subdivision.
Pointing out that farming and agriculture produce is the main source of income for their families on which their livelihood, economy and children's education entirely depends, the villagers said the flood had brought in thick sand and covered the washed away fields due to which sustainable cultivation will not be possible for the next two to three years.
The villagers also stated that the farms, agricultural crops and vegetation, livestock and residential houses have been washed away and some remained damaged by the flood in the past week.
The deputy commissioner assured the villagers that different government agencies with expertise will be engaged to help and assist the villagers to settle back to normalcy after thorough damage assessment is done by the competent authorities. He called on everyone concerned to render their cooperation.
Samoon also reminded them to coordinate with the Bhandari additional deputy commissioner in the effort to regain stability and also with regard to availing the State Disaster Relief Fund forms for rebuilding efforts.
The deputy commissioner also visited four make-shift relief camps at Ruchan and Liphi villages, presently occupied by the displaced families. Later in the day, he visited the affected public at Renthan village.
He also gave some emergency relief fund, relief materials and essential commodities under District Disaster Management Authority to address the immediate needs of the affected and the displaced.
During the meeting at Ruchan Village, it was announced that Mhonlumo Kikon, advisor to information technology and science would donate his one month's salary to help the flood victims.