Once again the monsoon is right at the doorstep and also the pre-monsoon rain has already hit Nagaland, but the authorities concerned of Pasighat are yet to notice the unhygienic environment in the market areas out of rain water stagnation.
Recently during first week of May, the vegetable vendors led by Rinchin Taloh had raised the issue and had appealed the authorities, especially the deputy commissioner of Pasighat to direct the concerned department to clear all the clogged drains which is causing the stagnation of rain water.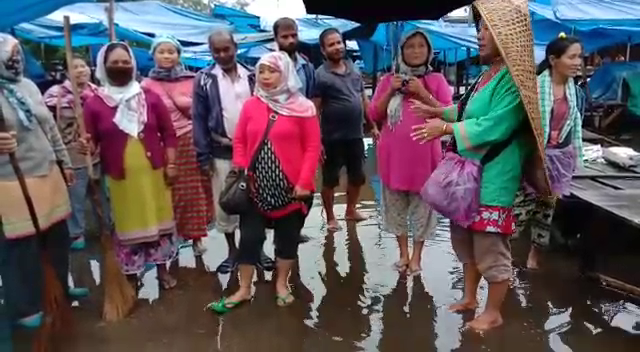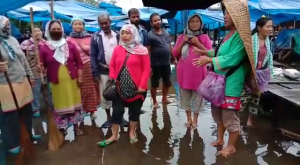 On May 1 last, the vegetable vendors had faced inundation of almost all the vegetable market places by stagnant rain water which not only caused harassment to the vendors, but also to the common public of Pasighat buying vegetables from the market.
"We are not been able to carry out our business properly at the time of rain as rain water stagnation causes huge problem for movement of customers/buyers and also creates untidiness of vegetables put for sale," said some local vegetable vendors.
While another woman said that, the rainwater stagnation took bigger shape and become more problematic after construction of drains which were supposed to give more relieved to the market people by easy passes of rainwater.
The slack approach and negligence from the municipal and UD departments toward clearing the clogged drains are being condemned by almost all the visitors of Pasighat vegetable market.
The concerned authorities need to give immediate attention this major problem of clogged drains and stagnant rainwater which may also cause major diseases like malaria and dengue in case of further negligence in coming days.
The drainage system was constructed by the concerned department just one or two years ago, but at many places the drains are seen broken or found blocked, reasons of which are better known to the concerned department and their engineers who designed the town's drainage system.