The deputy commissioner and district election officer (DEO) of Dimapur in Nagaland, Kevekha Kevin Zehol on Wednesday briefed the media on the preparedness for the upcoming Lok Sabha elections in the district.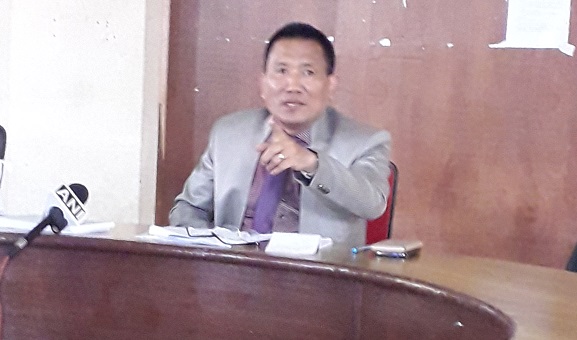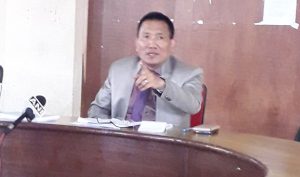 Addressing media persons at his conference hall on Wednesday, Dimapur deputy commissioner said out of the 335 polling stations in the district, 46 polling stations have been identified as critical while 49 as vulnerable.
Zehol said all necessary steps are being taken to ensure free and fair poll.
There are 2,04,038 voters in Dimapur district spread across five Assembly constituencies.
Nagaland will vote for the lone Lok Sabha seat, Nagaland Parliamentary constituency, in the state on April 11.
He said two static surveillance teams and two flying squads will make round-the-clock vigil on the polling day while 96 call centres will be set up to assist the voters.
The DEO said requisition of vehicles for the election process in the district was started immediately after announcement of the election schedule on March 10.
He said there are 12,599 licensed arms in the district.
The DEO on Monday ordered all arms licence holders to deposit their arms in their nearest polling station by March 25.
He said the district control room has been set up in his office with Dimapur additional deputy commissioner Sharon Longchari as its officer in-charge. Any queries with regard to the election may be made to the district control room at 9402041471 and 9402041695.
The DEO also said a six-member district level committee on model code of conduct has been constituted with ADC Longchari as its chairman.
Later on the day, Zehol held a meeting with political parties on model code of conduct, election expenditure monitoring, information technology application and overview of electoral process.