This year's Republic Day celebration in Mizoram, particularly along India-Myanmar border, had something different. Myanmar's army and civilians participated in the celebration.
While Myanmar's State Counsellor Aung San Suu Kyi had attended the Republic Day parade at the majestic Rajpath in New Delhi, her country's army joined the celebration along India-Myanmar border in Mizoram.
Myanmar's army shared the joy, fun and frolic with the Indian forces stationed there.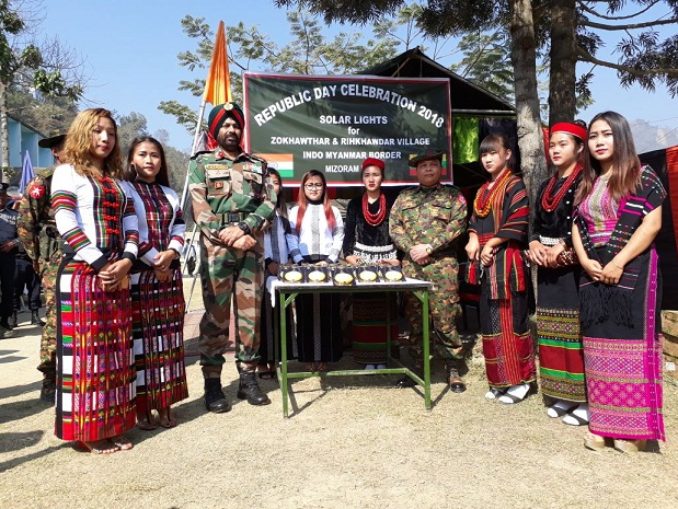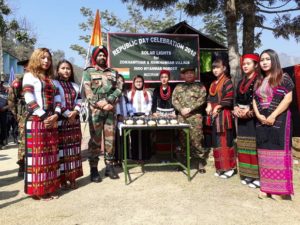 On eastern Mizoram at the Indo-Myanmar border town of Zokhawthar village, Champhai district and at Border Pillar 21, near Sapi village at Siaha Myanmar's army as well as villagers were invited for the celebration of Republic Day organised by Assam Rifles.
The Myanmar army delegation at Zokhawthar led by Col. Nay Myo Zaw, the Commander Tactical Operation Centre at Haka, included a number of army personnel and village chiefs as part of the visiting delegation.
"A mega medical cum dental camp was also organised to provide medical care to villagers from both sides of the border," an Assam Rifle official told Northeast Now.
Also read: Assamese Jaapi occupies pride of place in Republic Day Google Doodle
It was inaugurated by the oldest couple residing on the other side of the border. Hundreds of villagers from both sides of the border were treated at the medical camp and solar lanterns were also gifted to the villagers of remote area.
To boost the bonding of friendship, a friendly volleyball match, tug of war and run for brotherhood were also organized during the celebration.
A similar celebration was also organized at Border Pillar 21 on Indo-Myanmar Border wherein Myanmar army delegation led by Maj San Thit and Capt Naing Lin Thu joined the Republic Day celebration. The celebration commenced with flag hoisting by Col Snehal Rathore, Commandant, 1st Assam Rifles followed by National Anthem of India as well as Myanmar and cultural programme.