Prime Minister Narendra Modi's remark that the Citizenship (Amendment) Bill would be passed in the parliament soon has stirred up a hornet's nest in Assam with different organisations taking up massive agitational programmes across the state.
Members of influential peasants' organisation Krishak Mukti Sangram Samiti (KMSS) and other allied organisations on Saturday took out a protest march from Chandmari here demanding scarping of the Citizenship (Amendment) Bill, 2016.
The protest march, which culminated at Dighalipukhuri, was stopped by police when it proceeded to AGP office at Ambari and AASU office at Uzan Bazar here.
KMSS chief Akhil Gogoi engaged in verbal spate with cops when they tried to stop the march.
Denouncing Prime Minister Modi's remark on the Bill, Gogoi exhorted the people to come out in large numbers against the controversial Bill.
"There is no time for symbolic protest now. We have to launch huge mass movement against government's bid to pass the Bill. It's time for all organisations to fight unitedly cutting across organisational lines," Gogoi said.
Gogoi further said that he is ready for supreme sacrifice to get the Bill scrapped.
Addressing an election rally at Ramnagar in Silchar on Friday, Prime Modi said that he was hopeful that the Citizenship Bill would be passed by parliament very soon.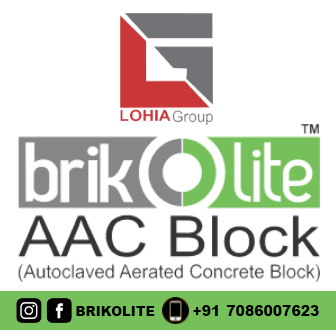 "If the children of Ma Bharati's (India's) are in trouble it is the duty of Ma Bharati to give them refugee. If the children of Ma Bharati are persecuted, should not we give shelter? There were some mistakes committed at the time of partition and this bill is nothing but a prayaschitta for those mistakes. This bill is not a favour," he said.
Reacting Modi's statements, AASU said the indigenous people of the State will thwart the move of Modi and his party to pass the Bill with a vigorous agitation.
AASU chief adviser Samujjal Kumar Bhattacharyya has appealed to all those patriotic people, who are still associated with the Bharatiya Janata Party (BJP) in Assam, to cut their links with the saffron party without any delay.
"For, the saffron party has now proved itself to be a pack of anti-nationals by aligning with the illegal Bangla migrants," he said.
The AASU and 30 ethnic organisations will meet in an emergent meeting here today to chalk out their future course of action on the Bill, he said.
JPC to submit report on Jan 7
The Joint Parliamentary Committee (JPC) will submit its report on the Citizenship (Amendment) Bill 2016 to the Parliament on January 7.
The report was adopted on Thursday.  According to an India Today report, at least four parties, including the Congress, Trinamool Congress, Samajwadi Party and the CPI (M) have dissent notes to the JPC report on the controversial Bill. Interestingly, the four Assam's MPs–Ramen Deka, Kamakhya Prasad Tasa, Bhubaneswar Kalita and Sushmita Deb–who are members of the JPC, refrained from submitting dissent notes.
While BJP MPs Deka and Tasa supported the bill , Congress MP Deb remained silent in the JPC meeting. Although Kalita walked out of the meeting, he also abstained from submitting dissent notes.