Mizoram Chief Minister Pu Lal Thanhawla on Thursday landed in hot waters, as a criminal case has been filed against him in the matter of the controversial 'false affidavit' case.
The five time Chief Minister who failed to disclose information regarding the ownership of property in Kolkata has also been accused of lying about his actual age in the nomination papers filed for the 2013 assembly elections.
The criminal complaint, lodged by one Lalhriatrenga Chhangte in a local court, claimed to have discovered the plot of land in Kolkata.  Chhangte, who is the deputy controller of mines under the Government of India, accuses the Chief Minister of concealing information about his extended property in his affidavit while filing for nomination.
Langaihmawia Zote, Chief Judicial Magistrate at Serchhip District court, in reaction to the case, has filed a criminal complaint no 1/2018 U/S 190 r/w Section 200 of CrPC against the Chief Minister on Wednesday. Accordingly preliminary inquiry will be made into the matter.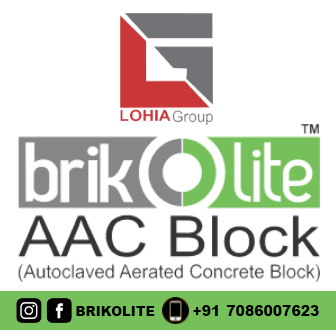 Chhangte, in his criminal complaint alleged that the Chief Minister possesses ownership of a piece of land at New Town on the outskirts of Kolkata, where the construction of a multistoried building is underway.
He further accused the Chief Minister of failing to disclose full information about the extent of his property while filing for candidature in the Serchhip constituency; adding further that the State Congress president also fabricated false information regarding his age. Several variations of his age have been given, such as 57 years in 2003, 68 years in 2008 and 71 years in the 2013 Assembly elections.
Chhangte also filed a criminal complaint with the Election Commission of India (ECI) against the Chief Minister in November last year to look into the alleged false affidavit case, as it stands to contradict section 125-A of the Representation of the People Act, 1951. However when the ECI let the complainant know that the tenure for filing the official complaint was over, Chhangte sued Lal Thanhawla in the Serchhip District Court for withholding information.
Meanwhile, the opposition parties primarily the Mizo National Front (MNF) has demanded immediate resignation of Lal Thanhawla before ECI disqualifies him for 'withholding information regarding the ownership of assets' which is a violation of section 125-A of the Representation of the People Act, 1951.
The controversial issue of Lal Thanhawla withholding information regarding the ownership of property and his age in his affidavits came to light last November when Chhangte accused him of doing so in his Facebook post.
However, the ruling party backed by Lal Thanhawla vehemently ruled the claims as baseless and unfounding, as the Chief Minister maintained that he did not mention about the piece of land in Kolkata in his nomination affidavits, as he had yet to obtain full ownership of the property.