Miss India Mizoram 2018 Lily Darnei won the 'Iron maiden Challenge' for her robust performance at the gym at the ongoing Miss India contest.
A sports round for the top 30 Indian beauties was held at the Bennett University on Saturday. The sports events include badminton, table tennis, 100 metre dash, basketball and swimming.  Darnei was the only contestant from Northeast to win a medal at the sports day.
The top 30 Indian beauties with brains ventured into brawny territory at Bennett University in Greater Noida as they played everything from track and field, basketball and badminton to swimming and table tennis. Among the contestants Darnei was the only beauty to win a medal.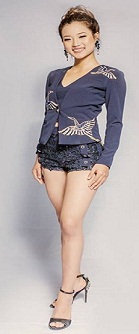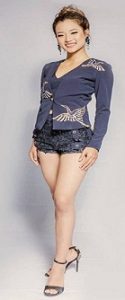 It was an unusual sight for the students of Bennett University, as they watched the pageant winners excel in a variety of sports, and the girls showed just why every Miss India is an all-rounder.
After a brief warm-up, the 30 finalists of fbb Colors Femina Miss India 2018 lined up in three groups of 10 each for a 100m sprint on the university's football ground. Miss India Delhi 2018 Gayatri Bhardwaj was the winner of the 100m sprint. For Gayatri, it was a double win as she also triumphed in the table tennis competition, beating fbb Colors Femina Miss India Gujarat 2018 Anushka Luhar 2-1 in a nail-biting encounter.
Miss India Haryana 2018 Meenakshi Chaudhary, a former state-level player in badminton, emerged the winner of the badminton and basketball competitions
The girls then sweated it out in the gym, participating in the 'Iron Maiden Challenge', which had them trying to do as many weighted squats and shoulder presses as they could in a minute. Miss India Mizoram 2018 Lily Lalremkimi Darnei won the challenge with 35 reps, beating the other 29 competitors.
Darnei was born and brought up in Haflong in Assam. She hails from a very orthodox Christian family. Her father is a pastor serving a church in this Assam town. She competed in this years' Miss Mizoram contest and was adjudged the first runner up. The eventual winner of Miss Mizoram Ramthanmawii opted out of the Miss India contest, Darnei was crowned Miss India Mizoram in Guwahati earlier this year.
At the Femina Miss India East 2018 held on March 22 at Swissotel in Kolkata, Lily Darnei walked away with three subtitles – Body Beautiful, Fashion Icon and Congeniality.