The Mizoram Government is holding the first political level talks with the Hmar People's Convention-Democratic (HPC-D) on Wednesday, to seek a 'final solution' to the vexed Hmar political problems.
The peace talk is being held at State Guest House in Aizawl, sources in the State Home department said on Tuesday.
The talks initially scheduled for March 5 was deferred at the request of the HPC-D.
This is the first time that a political level talk is taking place to sove the problem after a series of 'official level talks' held between August 2016 and September 2017.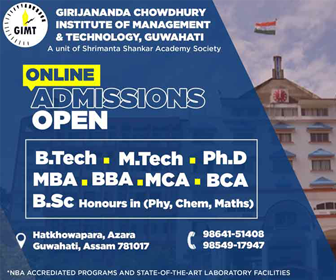 Meanwhile, both the Mizoram Government as as well the faction of HDC have exuded confidence that the political level talk would yield positive results and political solution would be arrived at soon.
The Mizoram government delegation is  headed by political adviser to the Chief Minister and MLA Lalrinmawia Ralte. Other members include Mizoram Law Commission chairman and MLA John Siamkunga apart from Home department officials who had taken part in the official level talks.
On the other hand, an eleven-member HPC-D delegation led by the group's working chairman Lalthanglien alias LT Hmar had earlier arrived in Aizawl on Tuesday evening. The HPC (D) team comprises of four Hmar leaders from Manipur and seven from Mizoram.
Notably, the two sides have had held five rounds of talks between August 2016 and September 2017.
The talks mainly revolved around autonomy to the existing Sinlung Hills Development Council (SHDC), which came into existence after signing of a peace accord between the Mizoram government and the erstwhile rebel group Hmar People's Convention (HPC) way back in July, 1994.
The council has been proposed to be rechristened as Sinlung Hills Council (SHC) which would be based in Sakawrdai as headquarters and shall have 14 members including 2 nominated members preferably from minority communities.
During the last official level talks held on September 22 last year, both sides had approved in principle regarding the draft legislation for the proposed SHC and memorandum of settlement (MoS) draft.