Even as polling in the two states of Meghalaya and Nagaland are underway, report of a minor explosion rocking a polling station at Tizit in Mon district of Nagaland came in.
The explosion from a crude bomb as confirmed by security forces injured one person.
The blast took place barely an hour before polling started.
However, things were taken under control and polling is going on smoothly, according to sources.
According to another source, it was a case of misfiring by a security personnel.
Meanwhile, reports coming in said Nagaland recorded a polling percentage of 17 per cent till 9 am, while Meghalaya came close second recording a 16 per cent voters' turn up till 9 am.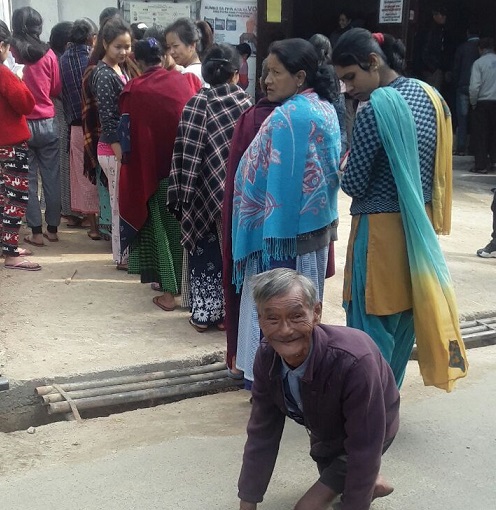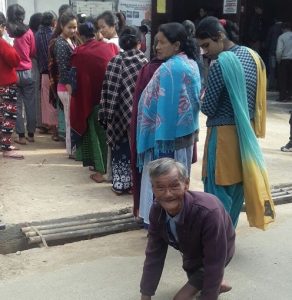 Earlier at the model polling booth in Shillong, polling was delayed due to some EVM issues.
The same were sorted out and voting began half an hour late that the stipulated time.
Chief Electoral Officer (CEO) of Meghalaya, Fredrick R Kharkongor said faulty EVMs and VVPAT errors were reported at some places due to connectivity issue.
"Booth-level engineers have been sent to rectify the VVPAT issues. Wherever there is a delayed start, we will extend the poll timing accordingly, and issue token to people standing in queue," the CEO updated the media in Shillong.
Nagaland CEO Abhijit Sinha also confirmed that 40 VVPATs, 16 control units (CUs) and ballot units (BUs) were malfunctioning in Nagaland. Details are awaited.
Earlier, with polling underway in Meghlaya and Nagaland, Prime Minister Narendra Modi tweeted early morning and asked the voters to come out in large numbers.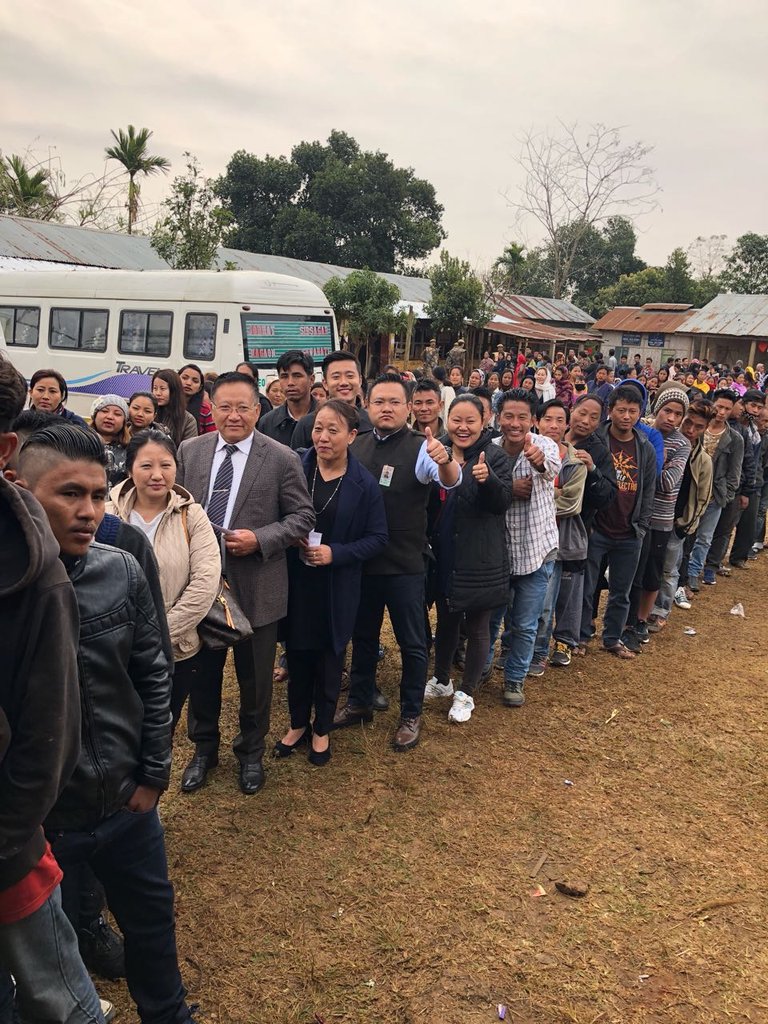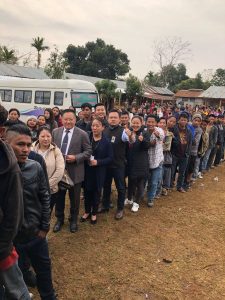 In his official Twitter handle, Modi wrote:
'I urge the people of Meghalaya and Nagaland to vote in large numbers in the Assembly Elections taking place today'.
Nagalnd Chief Minister T R Zeliang also urged the voters of his State to cast their votes in large numbers.
In a tweet with a picture of him standing in the queue to cast his vote, Zeliang wrote:
'In queue to cast my vote. I appeal everyone to come out and exercise their rights and decide the future of Nagaland for the next 5 years. Participate ethically and be responsible and law abiding citizens.'