A day after Prime Minister, Narendra Modi claimed that there was lack of development in Meghalaya under the Congress-led government, chief minister, Mukul Sangma on Sunday hit back at the former for inaugurating road projects, brought by the Congress-led UPA government.
"It is ironical to hear these words of lack of development in the state from the incumbent Prime Minister who just inaugurated those projects, brought by the Congress-led UPA government," Sangma lambasted in a statement issued here on Sunday.
Modi visited Meghalaya on Saturday where he inaugurated the national highway Shillong-Nongstoiñ-Rongjeng-Tura road and addressed an election rally of the BJP.
Sangma also slammed Modi for using the venue of the official programme for his political party rally "which is totally unacceptable and against all conventions."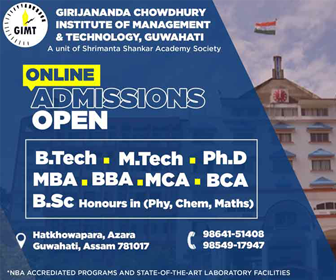 Sangma said that though the Prime Minister made the statement that there was no development in Meghalaya, but he indeed inaugurated road projects sanctioned and implemented by the responsive Congress-led UPA government at the Centre that understood the needs of the people and made huge investments over a period of time to build massive road connectivity projects like the Shillong by-pass, four-lane Shillong–Guwahati road and the Shillong-Nongstoiñ-Rongjeng-Tura road.
"Our leadership in Delhi understood and acknowledged the hope and aspirations of our beloved people. Such massive investments are unprecedented in the history of Meghalaya. It was because of sheer love and care shown by our leadership led by Sonia Gandhi and Manmohan Singh who responded to requests of the state government," Sangma claimed.
On health sector, the chief Minister said, Meghalaya is a pioneer state in bringing a new health insurance scheme, the Meghalaya health insurance scheme, one of the most inclusive programmes covering all aspects of the life which is now in phase-III.
Asking Modi to do his homework, verify and ascertain facts before berating an elected government, Sangma said, the state flagship health scheme has been acknowledged by the Union health ministry, which after studying it, has advised replication by other states.
"The PM should first study this scheme which I, as a doctor, know it is beneficial to the people since this great nation still have families who, especially for the poor and downtrodden, who cannot access to quality health care. Maybe after studying our health scheme, he can think about replicating it in other parts of the country," Sangma said.
He also lashed out at Modi and the BJP-led NDA government, saying, "Since the BJP-led government came to power, the North eastern states are not receiving block grants meant to bridge the critical infrastructure gaps."
Recalling that the North eastern states used to get block grants through the Planning Commission under the UPA government, Sangma said, these funds were used for taking up innovative schemes like health scheme and other need based local projects.