In what can be dubbed as a shot in the arm to bolster Meghalaya unit of Bharatiya Janata Party's (BJP) poll campaign for the ensuing Assembly elections, the Prime Minister's Office (PMO) has confirmed the visit of Narendra Modi to Shillong on December 16 next.
A police official said on Friday that the Prime Minister is expected to inaugurate a road project in East Khasi Hills during his visit.
State BJP leader Shibun Lyngdoh said as far as the party programme is concerned, the Prime Minister will inaugurate the new party office at Bivar Road and later he will address a public gathering at Polo Grounds.
He may also meet the religious leaders at State Convention Centre for a short interaction, Lyngdoh added.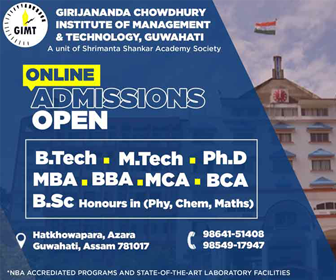 "Modiji's presence in Shillong will give the confidence to the electorates to choose the right BJP candidates," Lyngdoh said, adding that the party is confident to win 40 seats in the assembly election, which is likely to be held in February.
Lyngdoh also said the party is contemplating to incorporate some MLAs willing to join the party in the morning of December 16 morning prior to Modi's visit.
Earlier, Home Minister Rajnath Singh was scheduled to inaugurate the office building on December 7. However, because of some other commitment, Singh could not reach Shillong on Thursday.
BJP national general secretary Ram Madhav will flag off a bike rally on Saturday morning at the new party office followed by launching of the party website. He will also inaugurate an e-library on the occasion.
At present, the BJP has no MLAs in the 60-member house.
During the last one year, BJP has been eyeing to electorally capture Meghalaya because it would be comparatively easier than Tripura. The BJP has already mounted tremendous pressure on the incumbent government led by Mukul Sangma of the Congress.
The Congress-led Meghalaya United Alliance government has been in power for two consecutive terms, and a strong anti-incumbency factor is acting against it.