The National People's Party (NPP) on Sunday released its fourth list of candidates, consisting of 10 names, for the ensuing Meghalaya Assembly elections slated to be held early next year.
The ten names with their respective constituencies that figured in the NPP fourth list of candidates for the upcoming Assembly elections in Meghalaya include Rupert Momin from 37-Kharkuta LAC; Jim Sangma from 42-Rongjeng LAC; Augustine D Marak from 45-Tikrikilla LAC; Esmatur Momin from 46-Phulbari LAC; Subir Marak from 52-Rangsakhona LAC; Sanjay Sangma from 54-Mahendraganj LAC; Philipole Marak from 56-Gambegre LAC; Brening A Sangma from 57-Dalu LAC; Secondson Sangma from 59-Chokpot LAC; and Sengnal Sangma from 60-Baghmara LAC.
This was mentioned in a statement issued by Dr W R Kharlukhi, the Meghalaya state president of the NPP.
With the announcement of ten more candidates, the numbers of candidates contesting from the NPP has risen to 39 for the 60 seats in the Meghalaya Assembly.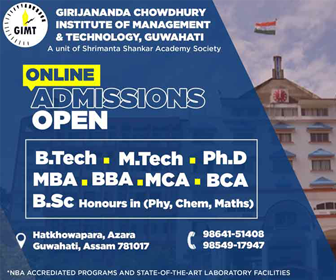 The NPP is particularly upbeat with its party chief and Tura Lok Sabha MP, Conrad K Sangma, earlier exuding confidence that his party will be winning handsomely in the upcoming 2018 State Assembly elections.
"We are expecting a maximum number of seats for the party from the Khasi and Jaintia region and we are optimistic the NPP wave would be similar in the Garo Hills too. Our party has already announced that the Chief Minister will come from the region which elects the highest number of legislators," Conrad Sangma had said.
"Going by the dramatic changes taking place on the ground in the Garo Hills, I can confidently say that we are going to sweep the entire plains belt region in Garo Hills," said the Tura MP referring to the contest in the Assembly seats of Selsella, Rajabala, Phulbari, Tikrikilla and Mahendraganj, which is currently held by Dikkanchi D Shira, wife of Chief Minister Mukul Sangma.
The NPP had also earlier ruled out any pre-poll alliance after BJP national general secretary Ram Madhav hinted at shaking hands with like-minded parties before the 2018 polls.