The National Green Tribunal (NGT) ban on coal mining in Meghalaya has completed four years since it came into force on April 17, 2014 and the Meghalaya Democratic Alliance (MDA) government on Tuesday reiterated the need to pursue with the Centre to get Meghalaya exempted from the purview of Central laws related to mining without compromising with issues concerning the environment and safety of miners.
Meghalaya Chief Minister Conrad K Sangma in a statement in the State Assembly on Tuesday said that the ban on coal mining has led to loss in terms of royalty where the collection used to be Rs 700 crore annually but now it has seen a drastic drop and the money flow as result of coal trade was around Rs 4000 crore a year but this was also affected due to the ban.
Chief Minister Conrad Sangma stated, "I want to stress on the fact that this government realizes the importance of economic activities and coal mining in our state and it is very important that this must continue. We are committed to this cause as for the last four years, the people of the state have been suffering in term of economic activity due to the ban on coal mining."
Conrad Sangma gave example how paper mills in Assam's Silchar and other locations that depend on coal from Meghalaya have been affected and other captive power plants in some cement plants have not been able to produce power forcing them to bring coal from different locations thereby increasing in expenditure and affecting their economy.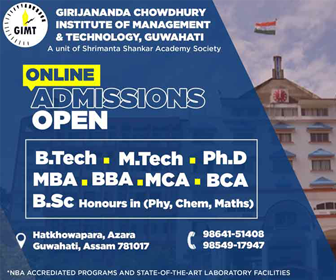 "There was huge impact and I would like to mention in this House that the state government is also concerned about the environment aspect," Conrad Sangma said while stressing the need to strike a balance between economic activities and protecting of environment and safety of miners.
The CM also pointed out, "We know that because of the mining that was done earlier, and not taking the required mechanisms led to a number of rivers and waters being contaminated. The sulphur content went up, paddy fields were affected, and even the land that was used, land reclamation was done. We are aware of the environmental hazards and as a government it will be our endeavour to ensure that at no cost should economic activities affect the environment in a negative or bad way."
Conrad Sangma recalled the resolution unanimously passed by the ninth Meghalaya Assembly in 2015 to urge the Centre to exempt the application of certain central laws in Meghalaya under Para 12 A (b) of the Sixth Schedule by issuing a presidential notification.
The central laws sought to be exempted from Meghalaya include the Mines and Minerals (Development and Regulation) Act, 1957, Coal Mines (Nationalisation) Act, 1973, and Coal Bearing Area (Acquisition and Development) Act, 1957.
"We once again are resolving today to continue pursuing this matter with the Centre," Sangma assured the House.
Conrad Sangma also informed the House about a meeting with Union Coal Minister Piyush Goyal and him along with Cabinet ministers in New Delhi where they had a detailed discussion on the issue.
"The minister called all officials concerned and we discussed on what will be the procedures ahead. Some officials mentioned about environment issues and even the Coal Minister has expressed concern about the environment and safety of miners," Chief Minister Sangma said.
While stating that some State government officials are still camping in Delhi discussing with officials of the Union Ministry of Coal and Environment and Forest and Climate Change on the issue, the CM said that a report would be submitted to the State government very soon.
The CM also told the House that during his visit to Delhi, he spoke to the PMO and discussed with officials about this issue and they have also agreed to call a joint meeting after the meetings with the Coal and Environment and Forest Ministries.
"I assure that we are going to work towards finding way forward in this particular case but at the same time ensuring that we take measures to ensure environment and miners are protected which we will never compromised. Therefore we will ensure that there is a proper policy in place more importantly a proper mechanism in place to ensure that policies are implemented properly and regular checking is done to see whether the people who are mining are breaking the law or not. It is a delicate and complicated issue but the government is trying from all angles to ensure that we get back to economic activities and coal mining will start again but not like it was before," the CM stated.
In his message to the people who are connected with coal mining, the CM said, "We must realize that the responsibility lies with each and every one of us to ensure that whatever policies created are implemented and action is taken against those who do not follow these policies. The miners themselves have to be responsible towards the environment and they must realize that this is our bread and butter, but we cannot compromise the environment and safety of our people and our miners."
The Meghalaya CM urged all stakeholders to ensure that economic activity and mining must start again "with a great responsibility on our part whether politicians, law makers, officials, miners or traders."