Intelligence bureau director, Rajiv Jain on Saturday said the Northeast is relatively peaceful now and asked the men and women in uniform to maintain the momentum.
In his address at the passing out parade of trainees of the 43rd basic course at the North Eastern Police Academy (NEPA) at Umsaw, about 15 km from Shillong, Jain said the Northeast region had witnessed a lot of disturbances in the past. Fortunately during the past few years, the region has been relatively peaceful.
"Gradually people have developed vested interest in peace, and it is your responsibility to ensure that peace remains and people's belief and trust in peace continues. For that is where the key to development lies. With the government' act east policy, you are the threshold of a transformative change and you have to play an enabling role," he said.
He also advised the young police officers to stand firm in principle during the most difficult circumstances, maintain discipline while on and off duty and build good relationship with the people.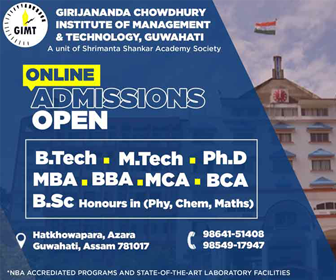 Stating that police service is for the society and nation, Jain asked the young police officers to utilised all skills that have been equipped to them during the training and implement the laws for protecting the victims.
Altogether 35 trainees completed the 48 weeks integrated training in various subjects and areas.
Majority of the trainees, 25 of them hailed from Nagaland, 6 from Manipur, 2 from Mizoram and one each from Arunachal Pradesh and Andhra Pradesh.
NEPA director, Kala Ramachandran administered the oath to the passed out trainees in the presence of senior police officials, parents and relatives of the trainees.