The famous Lakadong turmeric on Tuesday added another feather to the cap of Jaiñtia Hills region in particular and Meghalaya in general with the launching of Lakadong Mission by the state government.
Lakadong village in West Jaiñtia Hills district produced one of the finest turmeric varieties in the world known as Lakadong turmeric.
The Lakadong Mission was launched by Governor Ganga Prasad where farmers from Jaiñtia Hills district who mostly cultivate turmeric, were present.
Turmeric produced from Lakadong and adjacent villages is known by the name Lakadong turmeric. The Lakadong variety has very good commercial value in the market.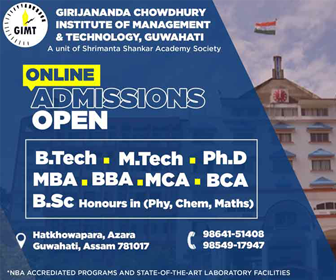 For neatly packed 250 gm of this variety, the price is Rs 100.
A document on Mission Lakadong said that with a curcumin content of 7.4 per cent and chemical free, the turmeric from Lakadong is the most sought after for use in the cosmetic, pharmaceutical and food industry.
However despite this good demand, the document cited some reasons that farmers have not till date been able to realize the full economic potential of this crop, because of the preponderance of small and marginal farmers, absence of focused research, weak post-harvest management and market facilities, lack of universal access to information, skills and technology, dominance of middle men, insufficient planting material in Lakadong.
It said that Jaiñtia Hills region produced at least three varieties of turmeric – Lakadong, Laskeiñ and Ladaw each having separate identity.
The Mission Lakadong was launched to lend exclusive focus on Lakadong turmeric, also known as the "golden spice" and to put in place targeted interventions aimed at improving livelihood of turmeric farmers by leveraging upon its default organic status and its high curcumin content, at 7.4 per cent which is the highest in the world.
The objective of the mission is to also capture and meet the demand for this valuable spice from markets and industries especially the pharmaceutical industry.
The Mission is to also enhance livelihood and income opportunities of Lakadong turmeric farmers by leveraging on the uniqueness of Lakadong to tap the current and emerging opportunities in the spice sector that will call for setting a target of 50,000 metric tonnes of Lakadong in a period of five years.
Launching the Mission, the Governor said Meghalaya climatic condition is conducive for growing a variety of spices, which include prominent ones such as turmeric, ginger, chilli, black pepper and bay-leaf.
"Lakadong turmeric is a rare type of turmeric and has the potential to change the lives of countless farmers if its uniqueness is properly exploited," he said.