The Meghalaya government has asked the NEIGRIHMS to create protocols on coming in of non-COVID-19 patients from outside the state.
Two government hospitals in Meghalaya have also been designated for COVID-19 patients.
Meghalaya Chief Secretary M S Rao on Thursday held a meeting which was attended by NEIGRIHMS director D M Thappa and discussed about the surface of many positive COVID-19 cases in the Northeast and the need to have protocols for transfer of critically ill non-COVID-19 patients to NEIGRIHMS.
Later, in a letter addressed to Meghalaya chief secretary, Thappa informed that only critically ill non-COVID-19 patients certified by the concerned state health authority can seek treatment at NEIGHRIMS.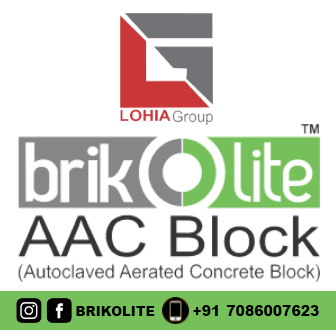 In view of COVID-19 pandemic, the number of accompanying attendants of the non COVID-19 critically ill patient be limited to only one.
At the border, the data of ambulance, driver of the critically ill non-COVID patients and accompanying person be maintained and certified by the state health authority.
"Only patient as mentioned above will be accepted in NEIGRIHMS till the COVID-19 pandemic is over.
Anybody/attendants of patients coming from other state will need to be quarantined for 14 days as per the government directives.
The sudden upsurge of persons infected with Coronavirus in Assam has caused worry among the people of Meghalaya especially after a 52-year old Muslim cleric from Badarpur in Karimganj district was tested positive for COVID-19.
The man had returned from the religious congregation of Tablighi Jamaat at Nizamuddin Markaz in Delhi recently.
So far, Meghalaya has not detected any Coronavirus case.
Except travelling by train, people from Guwahati have to pass through Shillong, Jowai and Khliehriat in Meghalaya to reach Barak Valley.
To a question whether Assam has shared the travel history of some of the COVID patients especially those who had attended the religious congregation at Hazrat Nizamuddin Markaz in Delhi, chief minister Conrad Sangma said that all cases that came in to the state were cases with different medical history, and it is not specifically to do with respiratory problem.
To a question on designated hospitals to treat COVID patients in the state, the chief minister said that Shillong and Tura civil hospitals have already been designated.
"But it is only when situation comes up then we will ensure that other patients are moved, and certain sections are kept for such patients (COVID) who may come in," Conrad said.
He informed that the state government would go for a decentralized model as it is important to understand that it is not that every person who shows symptoms or positive should be taken to hospital.