National People's Party (NPP) on Monday paraded leaders from its alliance partners including Tourism Minister Metbah Lyngdoh, Education Minister Lakhmen Rymbui, Revenue Minister Kyrmen Shylla, MIDC chairman Renikton Lyngdoh and host of other leaders at different election meeting under South Tura, where Meghalaya Chief Minister Conrad K Sangma is seeking the mandate of the people.
Manipur Deputy Chief Minister Yumnam Joykumar Singh and National Youth President of NPP, Ratika Yumnam also attended the election meeting at Fancy Valley locality under South Tura to drum up support for Conrad K Sangma.
Manipur Deputy Chief Minister Yumnam Joykumar Singh said that the byelection was very important as this would send a message to the Centre that Conrad K Sangma is a deserving leader of the region.
"Conrad Sangma's victory with a huge margin will further strengthen the coalition government in Meghalaya. It would also send a message that the current government has control over Meghalaya and would further support the State to ensure growth and development," added Manipur Deputy Chief Minister.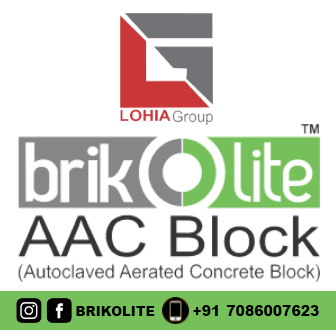 Praising the current government, Singh said, "Meghalaya will prosper when Khasi Hills and Garo Hills were united. This government is a mix of both the region and I am sure that the current government will bridge the gap in ensuring development across Meghalaya."
United Democratic Party leader and Meghalaya Tourism Minister Metbah Lyngdoh said, "South Tura is a prestigious constituency in Garo Hills and it is a great opportunity for the people of the constituency that they are getting the privilege to elect the sitting Chief Minister of the State of Meghalaya."
Affirming the commitment of ruling MDA government Lyngdoh said, "I am here in Tura to affirm our vision to work as a team under the able leadership of Conrad K Sangma. We are united as one voice and would like to see that NPP candidate is elected from South Tura constituency."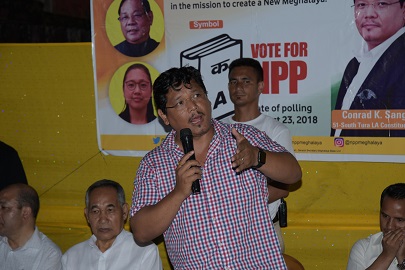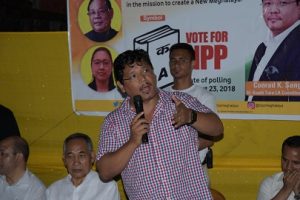 "My association with Conrad Sangma and his family has been for a very long time. I am there to support him and invite each and everyone to support Babang (Conrad Sangma)," Lyngdoh added.
Urging the electorates of South Tura to support Conrad K Sangma and give him an opportunity to serve the government for full term, Education Minister Lakhmen Rymbui said, "We want Conrad K Sangma to lead the government and ensure that there is development not just in Tura but across Meghalaya. He is a leader with a vision and we believe that under his leadership Meghalaya would march in the path of progress and prosperity."
Revenue Minister Kyrmen Shylla spoke in Hindi at Fancy Valley locality under South Tura and urged the people to break his record of highest margin. "I want South Tura to ensure that our leader Conrad K Sangma breaks record and win the election with the highest mandate."
Shylla, youngest minister in Meghalaya Cabinet had won the February election with a margin of 8000 plus votes.