With the National People's Party (NPP) set to form the next government in Meghalaya, despite the Congress emerging as the single largest party with 21 seats, BJP leader Himanta Biswa Sarma took a swipe at Congress president Rahul Gandhi.
He claimed that Rahul Gandhi's decision to send his party's top leadership to Meghalaya lacked calculation and showed immaturity.
"I think top Congress leaders were sent to Meghalaya as they were told that they were the single largest party. However, they had no support from regional parties — the latter are supporting the Bharatiya Janata Party (BJP). I feel that Rahul Gandhi sent four senior leaders of the party to Shillong without any calculation.It shows his lack of maturity," Sarma told reporters in Shillong.
After the counting of votes on Saturday, Meghalaya threw up a hung Assembly, with the Congress winning 21 seats and NPP bagging 19.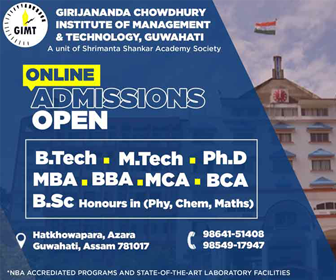 The Congress on Saturday had rushed its three finest post-election negotiators–Ahmed Patel, Kamal Nath and Mukul Wasnik– to Meghalaya to stake claims to form the next government.
NPP president  Conrad K Sangma on Sunday submitted to Governor Governor Ganga Prasad a letter of support from 34 legislators in the 60-member Meghalaya Assembly, and staked claim to form the next state government.
According to report, the regional parties — UDP, HSPDP and PDF — extended support to the NPP on the condition that Conrad Sangma, the youngest son of former Lok Sabha Speaker P A Sangma, would be made the chief minister.