Japanese Ambassador to India, Kenji Hiramatsu met Meghalaya Governor, Ganga Prasad at the Raj Bhavan here on Monday evening. The Governor sought Japan's support in transferring appropriate technology for developing strawberry planting material in the state.
The Governor also urged the Japanese diplomat to review the travel advisory that cautioned Japanese citizens from visiting Meghalaya due to security apprehensions, since the situation in the state has improved a lot over the last few years.
Hiramatsu also called on Meghalaya chief minister, Conrad Kongkal Sangma at his office chamber in the main secretariat here on Monday.
Informing that Meghalaya has good climatic conditions for undertaking the Shiitake mushroom cultivation, the Governor told Hiramatsu that farmers can benefit immensely if a similar gesture is extended to Meghalaya as it was done in Tamil Nadu.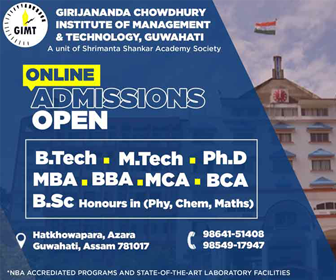 According to Prasad, Japan International Cooperation Agency (JICA) had in the past collaborated with the Tamil Nadu Agriculture University, Coimbatore through a private company YATS Corporation and facilitated the technology transfer on mushroom cultivation.
Japan is the world leader in Shiitake mushroom production. "In our state, we do have native species of woody trees that are suitable for Shiitake mushroom cultivation," Prasad said.
Meghalaya is also known for producing quality strawberry after the strawberry cultivation was introduced in Meghalaya, and the Governor told the Japanese diplomat that the technical knowhow to generate planting material for strawberry is inadequate within the state.
Stating that appropriate steps be taken to review the security situation in Meghalaya, Prasad told Hiramatsu that such step would help in building a long term relationship between the people of Japan and India.
Meanwhile, Hiramatsu who visited Meghalaya for the first time said that he had discussed with the Governor about cooperation related to infrastructural development and business opportunities including food processing, and looking to the possibility of Japan doing more business in the state.
The Japanese Ambassador who planted three cherry blossom tress in memory of his visit, said that Japan was looking forward to have more cooperation not only business, but people to people cultural exchanges and the region has lot of things in common with Japan.